Micromax has been lying low since a year and it needs a solid product to keep it self-relevant in an era of Chinese dominance. But this new upcoming smartphone is something that can give the Indian OEM some foothold in the Industry. If done right. We're hearing Micromax is prepping a high-end Canvas Infinity phone a.k.a Galaxy S8 competitor.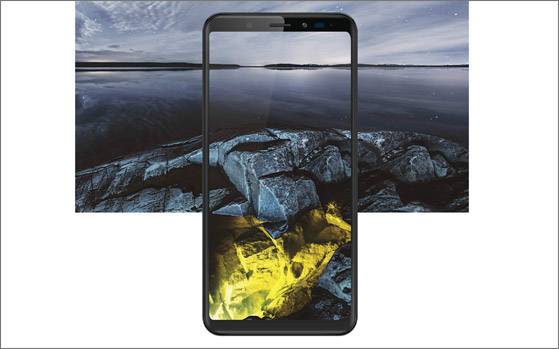 India's leading smartphone maker is raising the curtains off this device this month on 22 in New Delhi. The invites have been sent. And the tag line, as well as the image, gives us some reason to be excited. In short, it is supposed to be an 18:9 aspect ratio Infinity Display at an affordable price. But earlier leaks have shown the display won't be curved. It will be more in the likeness of the LG Q6. We don't know much about the specs of the device but suffice to say it will be a high-end one.
But what troubles me is the software part. That is where Micromax doesn't have good points. But let's just be positive for now. The phone might fall somewhere in the region of Rs. 20,000 according to sources. The phone would compete with the LG Q6 which is also a low-end LG G6.
I, for one, have always believed that the latest tech should not belong to the elite few. And if Micromax or even LG can do embody that belief then so be it. May the best players win.