Motorola had recently launched two phones of G series in February. Since Motorola has been working hard on getting a new smartphone of G5 series soon. Lenovo's plan to bring dual rear camera to the phones has led to the birth of Moto G5S and Moto G5S Plus. Well, both the smartphones will be officially launched soon.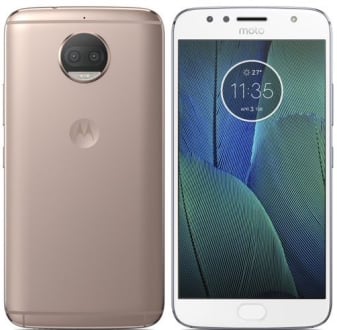 Till then you guys can look at the leaked picture of the bigger model of two i.e. Moto G5S Plus. Though its not the first time we are looking at the image of Moto G5S Plus earlier also its images were leaked. Well, to be sure we need to wait as the leaks indicate that it will be launched soon by Lenovo.
When it comes to specifications, the smartphone has some pretty awesome features. The G5S Plus is expected to be updated with Qualcomm Snapdragon 626 chipset. When it comes to memory the phone is expected to have 4GB RAM and 64GB internal memory, now whether it can be externally expanded or no we are not sure. The battery of 3072 mAH is also pretty strong. As we said, it will have two rear cameras of 12.9 MP each.
It will be available with the latest Android 7.1.1 Nougat and a 5.5 inch display makes it even more awesome. Let's hope this pretty smartphone is launched soon.