Motorola Edge+ is a phone that doesn't need any introduction. It made all sorts of news at the time of its launch back in April 2020. It's the crown jewel of Motorola. And yeah, it came with everything shining in the market at the time of its launch. Guess what Android 11 is at the doorsteps, one of the Motorola Edge+ with Android 11 was spotted at Wi-Fi Alliance today.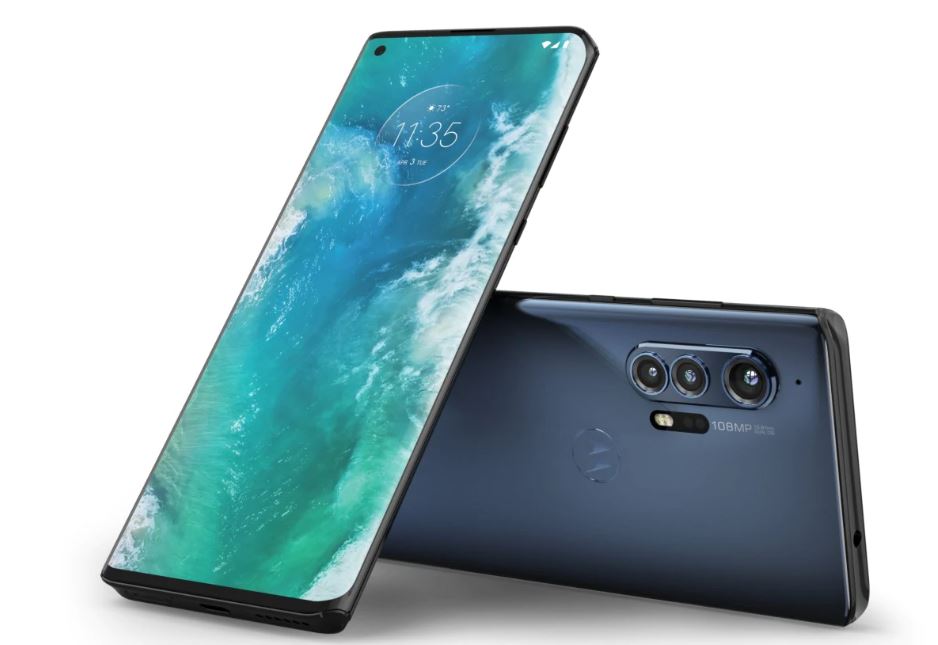 Back in December 2020, the device among others was listed to be eligible for the Android 11 update, in the official blog. And now the device was spotted at the Wi-Fi Alliance with the update. The device goes by the model number XT2061-1, is listed as running on Android R (11) as per the leaks.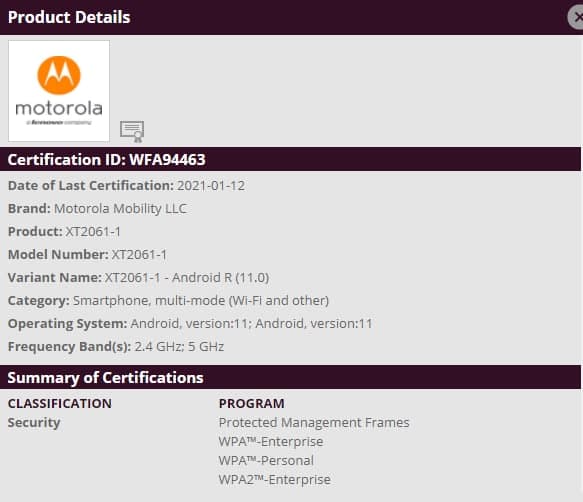 As you can see from the picture, the device runs on Android 11. Now that sounds interesting as we haven't seen Android 11 running on the Edge+ anywhere before. Now, if you're wondering what on earth is Wi-Fi Alliance. It is a non-profit organization that promotes Wi-Fi technology and certifies Wi-Fi products for some standards of interoperability. So we hope the Android 11 based Motorola Edge+ might have reached there for Wi-Fi certification.
Features of the new update
As for Android 11 in the Motorola Edge+, it comes with the following features.
Control Connected Devices
With a long-press on the power button, the user can manage their connected devices. They can control connected devices like a fan or a lamp. And yeah, they can do it all in one place.
Data Control
The user can now set one-time permissions to apps that need your mic, camera or location. Which means if the app needs to access it again, it must ask for permission again.
Manage Conversations
The user can manage the conversations across multiple platforms from a single place. They can view them and respond to them without the need for opening the apps manually.
Of course, it will include much more than this. But these should be enough to get some idea on how the update would turn out.
As for when the update will hit the public we have only one answer: Wait for it.
There are no details available on the net as to when the update will be out. But since we've seen one running on Android 11, we can expect it to be released soon.