Samsung is going well in the smartphone business both in premium as well as in budget segments. According to the latest report, company sales have decreased slightly across the world due to the Covid-19 impact. However, Samsung is also working on many projects to bring new smartphones. It looks like the South Korean tech giant is working on a new mobile that was spotted recently on the Korean Certification Website with the battery model number EB-BA013ABY.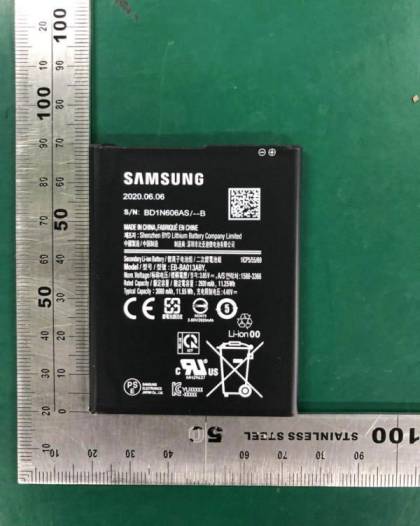 A recent leak reveals an upcoming Samsung mobile with an EB-BA013ABY battery model number. As all the model numbers of the Samsung mobiles are related to their battery model numbers. Hence, we can assume that the EB-BA013ABY battery belongs to the Samsung SM-A013 smartphone.
Along with the model number, the leaked renders also revealed that the device is going to feature a 3,000 mAh battery. As of leaks, we can also assume that the Samsung SM-A013 is going to be a budget smartphone. However, we are expecting to hear more news about this device as it needs to visits more certification platforms before its launch.