Nokia 9 is getting lot of new leaks and rumors. In latest leak, it is revealed that Nokia 9 is to pack a whopping 8GB of RAM on board. It is touted as a nokia's flagship device which is rumored to pack a Snapdragon 835 processor.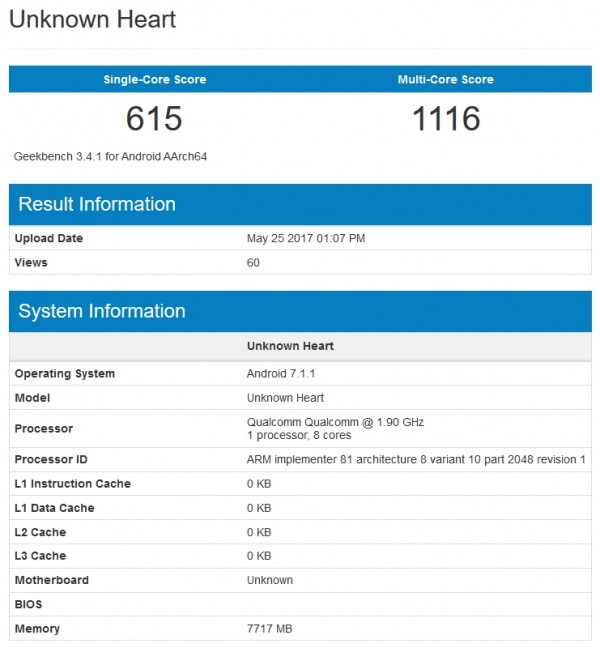 In detail, Nokia 9 appeared on Geekbench benchmarking site with Snapdragon 835. All is well, but the 8GB of tremendous RAM has shook the webosphere with huge excitement. If it is true than, Nokia 9 is going to be a huge hit.
Well, we don't know whether that much RAM is even useful or not? But we expect the combination of the Snapdragon 835 along with 8GB of RAM is going to be a performance beast. Nokia 9 or TA-1004 is really going to spruce up the market.
It will come with a 5.3-inch QHD display, 64GB of storage, a dual 13MP main camera setup and apparently, 4GB or 8GB of RAM.
What do you say? Do we really need that much RAM on Smartphone? Share your views via comments below.