Nokia 9 rumors have poured in since the beginning of this month. We have seen the device in the flesh, albeit only partially. The new Nokia flagship was seen with dual cameras at the back in a blue thick blue case. We also saw it running almost stock Android in the leaked image. The device has also passed Geekbench multiple times.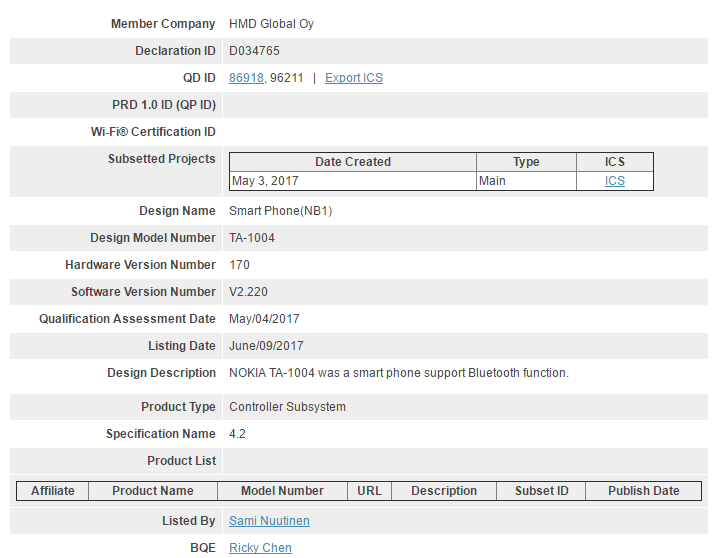 Now, we have a confirmation that the device has passed Bluetooth SIG certification. The device had a model number TA-1004. It has been seen before on Geekbench. The device which will come with Bluetooth 4.2 houses a Snapdragon 835, and 4GB of RAM. The Bluetooth certification has named it NB1.
Previously two other variants have passed Geekbench with model no. TA-1012, and TA-1052. All these different numbers show that Nokia will have different model numbers for different regions, a policy Nokia is accustomed to. Possibly, we might see more than two variants of the Nokia 9 as well.
As of now, three specs have been a common sighting in all models. The Snapdragon 835, Android 7.0 Nougat and at least 4GB of RAM. If you want to catch up with all recent rumors about the Nokia 9, head on here.