Qualcomm and the world's top smartphone manufacturers have joined forces to deliver Snapdragon Satellite technology to present and future devices. As the ecosystem develops, Snapdragon Satellite will be accessible across all planned 5G Modem-RF systems and Snapdragon Mobile Platform tiers (from 8 to 4 tiers). Honor, Motorola, Nothing, OPPO, Vivo, and Xiaomi are collaborating with Qualcomm to produce smartphones that can communicate through satellite using Snapdragon Satellite. So, manufacturers can provide complete worldwide coverage from pole to pole. The Snapdragon Satellite also supports two-way messaging for emergency usage, SMS texting, and other messaging apps.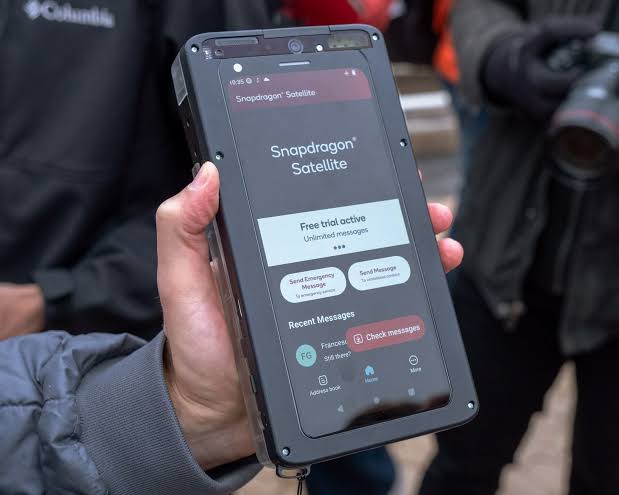 MAKE SURE TO READ: Qualcomm announces Snapdragon Satellite for Android smartphones
However, there was no specific release date given when the Snapdragon Satellite was initially introduced, it supported the Snapdragon 8 Gen 2. But, with devices verified to be in the works, today's news gets us one step closer to the functionality being made available to users. According to Qualcomm, new devices from Honor, Motorola, Nothing, Oppo, Vivo, and Xiaomi will feature Snapdragon Satellite. Eventually, there is no mention of which smartphones will be supported. Subsequently, it is most probable that the Nothing Phone (2) could be the handset having the functionality installed.
Snapdragon Satellite will extend beyond smartphones to other product categories in the computer, automotive, and IoT sectors. Once NTN satellite equipment and constellations become available, Snapdragon Satellite is intended to enable 5G Non-Terrestrial Networks (NTN).