In the latest update of Facebook messenger Live location sharing feature is added. The update is currently rolling out globally on both the platforms Android as well as iOS. Recently Facebook has added the Secret Conversation in the app.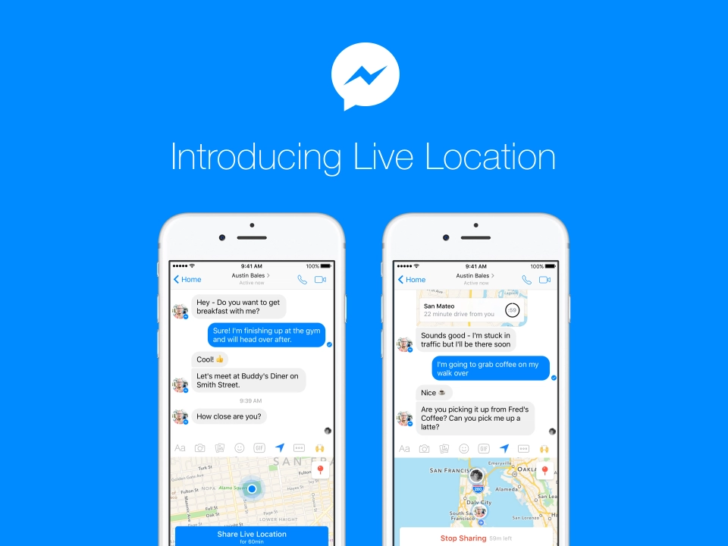 Facebook has also tested this feature in Beta version of App in select markets. The live location feature will be very useful for sharing your live location to your parents, friends, etc. You can share your Live Location with a group of friends in Messenger or just with one person it's up to you!
How to use Live Location Feature of Facebook Messenger
Just Tap on the location icon in the chat box and than select the location.
Now you will see your current location with the blue bar to share your live location.
After sharing people with whom you share live location can see it for next 60 Mins.
Now if you want to stop sharing you just have to Tap on Stop button to stop sharing.
To use this live location sharing feature you should be on latest version of the app. So just download the Latest version of the app from Play store.