Finally, Gameloft has launched Modern Combat 5 Blackout officially on the Play Store ans is now available for download. It is launched a day earlier then it is expected but now its up for download via the Play Store link at the bottom of the article.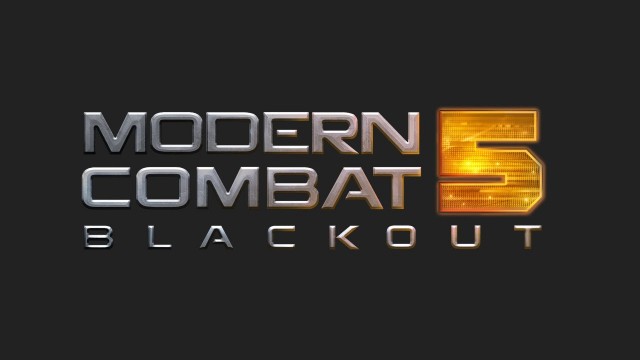 Priced at $7 upfront, you wont find a single in-app purchase needed to finish the game to completion, or even engage in multiplayer. Also there's one hiccup and that is you need internet connection as the new unified progression features require an it to play the game, even when in single player mode.
Here are other features:
Choose your favorite class
4 customizable classes (Assault, Heavy, Recon, or Sniper) that players can level up in both single and multiplayer
Class-specific skills can be activated by earning and spending "Skill Points"
Intense solo campaign
Fast-paced story missions with intense challenges spanning across various locales from Tokyo to Venice
New Spec-Ops missions for a "real" FPS adrenaline rush
Console-like graphics, musical score and voice performances
High-powered multiplayer
Squad vs. Squad matches
Coordinate (or talk dirt) to other players in Global and Squad Chat
Leaderboards for Individual and Squad
Win rewards in the limited-time events
Unified game progression
Gain XP and level up by playing both single-player missions and/or multiplayer matches
Higher-tier weapons can be unlocked by mastering lower-tier ones
Customize weapons using a variety of attachments and jump straight into a game
You can download the Game from the Link below.
Download: Modern Combat 5: Blackout from Play Store