OnePlus is news for many of the reasons, few of them are, Oneplus 5 launch, OnePlus 3/3T updates and now due to referral program. OnePlus is here with its referral program as like of the Amazon or any other referral network.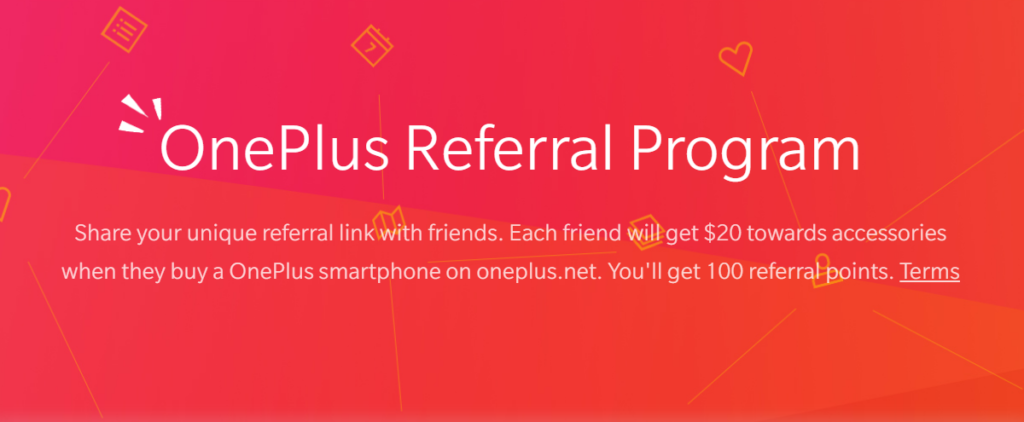 OnePlus is going to take the invitations system to a next level, through referral program. Now, you and the buyer will get something if they buy it from the referral link. It will result in rewards when a friend, family person or any other buys the device from that link.
Talking about OnePlus referral point system, where you will get 100 referral points if anyone buys OnePlus smartphone through your link. The buyer will also get $20 off on any accessory if he purchases through referral link.
The seller or referral will get the 100 points within 30 days of purchase.
Anyone who have purchased the OnePlus device through the official store is eligible to sign up as a referral get a code.
It is similar to the referral programs that are now available for some other OEMs.
So what you guys are waiting for? Head over to the link below to get your code.
Source: OnePlus