Xiaomi is growing popular as well as more demanding in India day by day. All because of their products which are priced effectively for what they offer. The most popular lineup for couple of years in India is the Redmi Note series. It's been almost a year since Xiaomi announced the Redmi Note 4. And now if rumours and speculations are true, the Chinese smartphone maker might announce the Redmi Note 5 next month in India.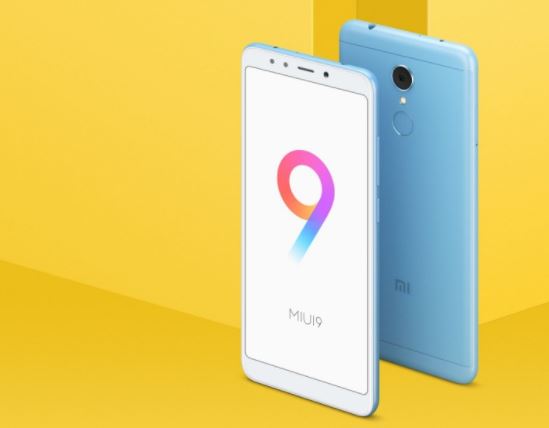 In early December last year, Xiaomi launched Redmi 5 and Redmi 5 Plus in their home country China. The Redmi 5 Plus is rumoured to be the next Redmi Note which was even hinted by a reviewer in MIUI Forum while reviewing the device back in December. But, we can only take it as a grain of salt as the Redmi 5 Plus does not bring much changes when compared to Redmi Note 4.
Xiaomi Note 5 Rumors
According to latest rumours, Xiaomi is going to start the 'Explorer Programme' soon to test the new Redmi Note in India. In case you are not aware, Xiaomi has done the same for the previous generation of Redmi Note. The company would select a handful number of people from their Mi fan clubs across India to test the phone before the launch. Which clearly means the launch of new Redmi Note is too near than expected. Even, Xiaomi's Product PR Clinton Jeff tweeted that next month is going to be lit. This confirms that Redmi Note 5 will be certainly launched next month.
Expectation: Redmi 5 Plus Specs
It will be really sad if Xiaomi launches Redmi 5 Plus as Redmi Note 5 in India. Because, the only difference between both the phones is the new  18:9 display which has now become a trend. Whereas the processor(Snapdragon 625) and storage configurations remain the same. But, the Redmi 5 Plus has an improved camera sensor which is the same sensor used in primary shooter of Mi A1. However, that does not make the Redmi 5 Plus a worthy successor to Redmi Note 5.
Thus, chances are less that Xiaomi might launch the Redmi 5 Plus as Redmi Note 5 in India. But, there are rumours that the device might come with upgraded processor in India like the previous two generations of Redmi Note (fingers crossed). What are your expectations for the upcoming Redmi Note 5? Let us know in the comment section below.