Listing of new device on GeekBench of new Samsung device has made people speculate it as S9 of 2018. It has been listed under SM-G96XX model series.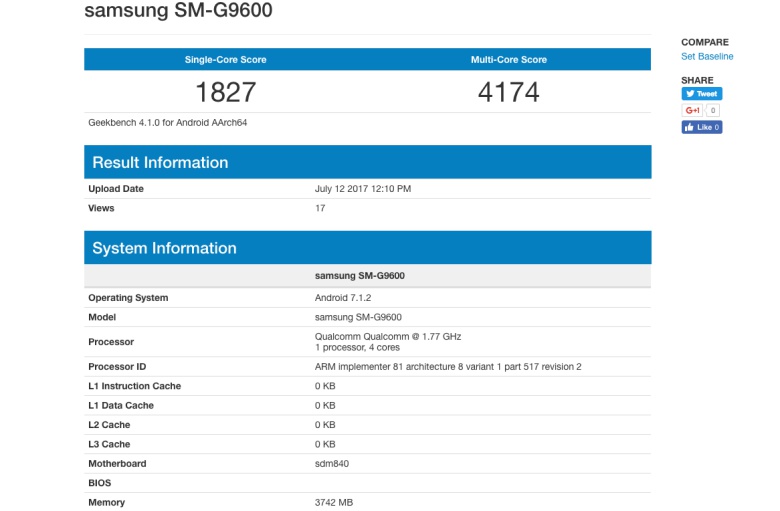 The details shows SDM 840 SoC which is rumored to be Qualcomm Snapdragon 845.
There was earlier a update that Samsung is eyeing new SD840 for its next phone, as well as the listing with SDM 840 SoC makes us speculate strong that it is Galaxy S9 of 2018.
The listing data shows that the new phone will run on Android 7.1.2 which is actually hardly available to phones outside Google Nexus and Pixel. The phone as listed has 4 GB RAM. The CPU is Qualcomm at 1.77 GHZ with 4 Cores.
Well, we can even think that it can be Samsung S8 mini. But when we look at the serial number it gives the hint of S9. Galaxy S8 runs on the model number SM-G95XX, similarly Galaxy S7 and Note 7 used the same SM-G93. SM-G94 was skipped same as OnePlus skipped 4 due to some of their cultural beliefs there in Korea.
So SM-G96 when looked at logically can be Samsung's next S series.
Well, rather than looking into speculation let's wait for Samsung's announcement.