Runtastic, popular fitness app available for Android and other Operating Systems, is here with new app called Runtastic. Most of the every fitness freak and tech savvy guy has Runtastic App installed on their smart devices.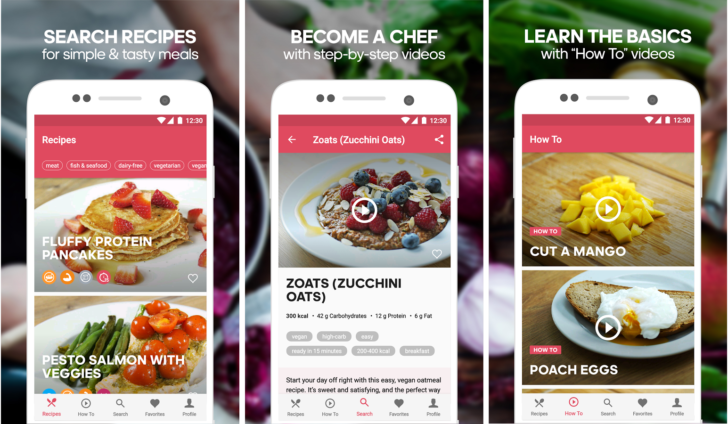 Runtastic developers have cooked something out of the bounds. They have brought in Runtastic app which allows you to cook some healthy food by following the healthy recipes in the app. There are lot of options regarding the recipes, filters, categories and much more. You can choose from Vegetarian, fish & sea food, etc.
There are total of 40 recipes for the fitness freaks approved by dieticians. Each food item has their own macro counts which helps to find what amount is necessary. It's a great idea to bring the diet oriented, protein oriented or any other vitamins rich dishes in one place.
It will help fitness minded people a lot to cook the stuff they need with the great help from Runtasty.
Runtastic is already doing well in fitness field by offering great options in the App. Hope Runtasty caters the users as like of the Runtastic.
You can download the app from the source link below.