Google has published the Android Distribution table for the month of April. Every month Google publishes the numbers extracted from the last 7 days of the last month. This month Nougat has gained few more notches and gained 4.9% of market share.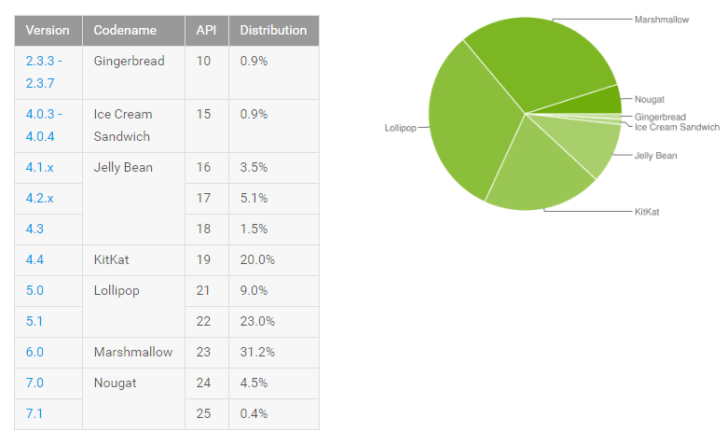 There's a little change in the Marshmallow share as it is down to 31.3 % from 31.2%. Lollipop is also standing at 32% with minor change of – 0.1.
Nogat is standing at the same share as like of Marshmallow last year's same time. The above numbers of 4.9% are combine of Android 7.0 and 7.1. We hope in the upcoming couple of months Nougat will gain more share in a better pace. Most of the OEMs are rolling out the same to their flagships and soon other devices would start receiving Nougat updates.