As we head closer to August, rumors of the Galaxy Note 8 will start becoming much strong and accurate. Today we have some nice details regarding the small things to be on the phone. Recently, we have seen talks about the on-screen fingerprint sensor. Also, the design of the device, the placements of the camera, and images of the upcoming 6.3-inch beast.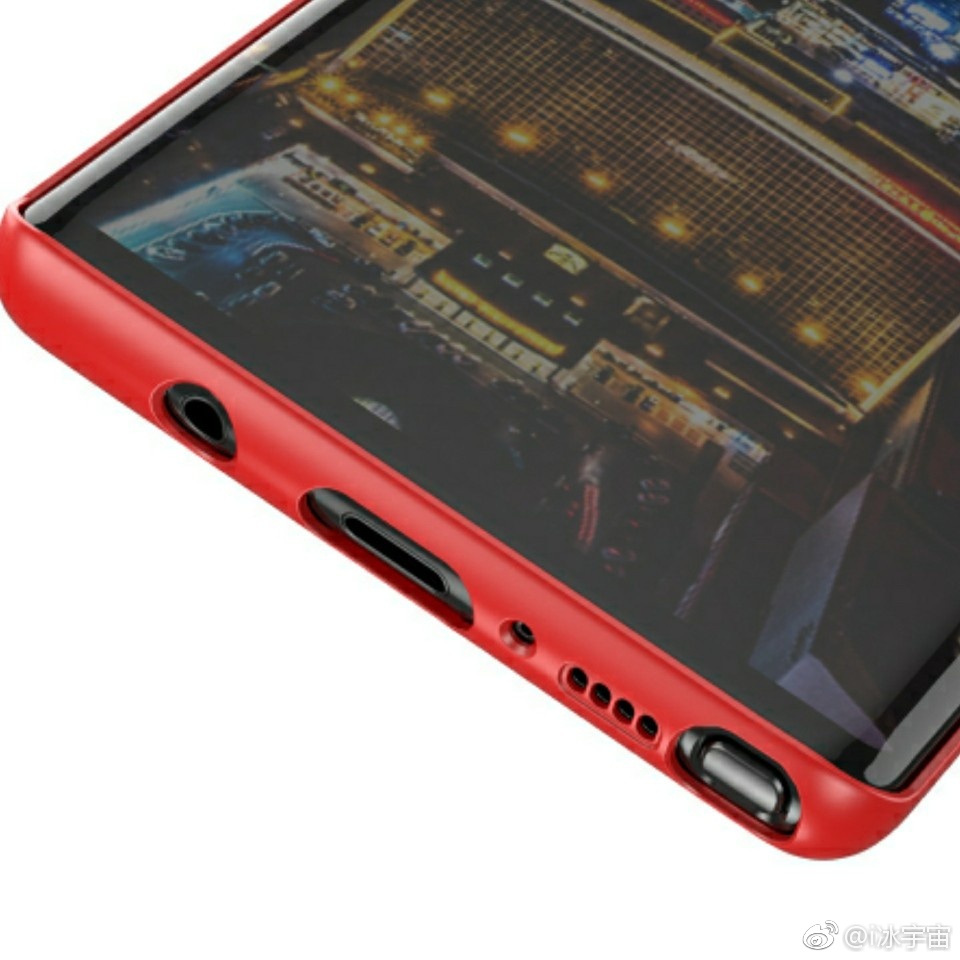 This leak shows the Galaxy Note 8 encased in a red cover showing the bottom side. The image clearly reveals the S-Pen, speaker grill, the USB Type-C and the 3.5mm headphone jack. Thanks a Lord. Samsung didn't go the Apple way in this one.
This bottom edge does look really crowded with all the stuff crammed in there, the top end must be quite empty.
The image was leaked by a Weibo user which by no means confirms that this might be the actual configuration of things to come up. Likewise, take it with the proverbial pinch of salt.
You can know more about the leaks and rumors about the Note 8 over here.