The look of Samsung's new Galaxy Note 8 has been again leaked. This time the picture appeared on Weibo. Some user over there has uploaded the picture of the smartphone in every angle so that you get a clear view of the phone.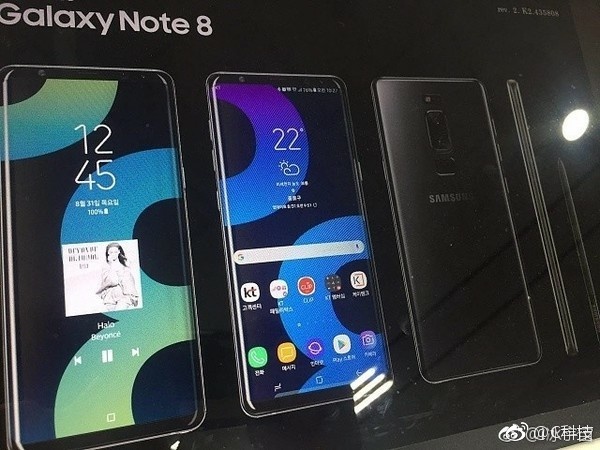 If you have seen the picture, the screen to body ratio of Galaxy Note 8 is better than that of Galaxy S8. According to the leaked picture, the screen will be as expected, i.e., 6.3-inch.
If VR is pushed hard by Samsung, then you can expect resolution of QHD or 4K. You can also see in the picture a fingerprint scanner at the back. This feature was not shown in the picture leaked before.
As per reports, the Galaxy Note 8 has a dual camera of 12MP both on the back with OIS (Optical Image Stabilisation). There are rumors about the use of Snapdragon 836 chipset. The RAM will be either 6GB or 8GB and the internal memory will be of 256GB.
Galaxy Note 8 will also support DeX and it has a battery power of 3300mAh. The price of the Note 8 is expected to be around €999. It is expected to launch on late August but before IFA 2017.