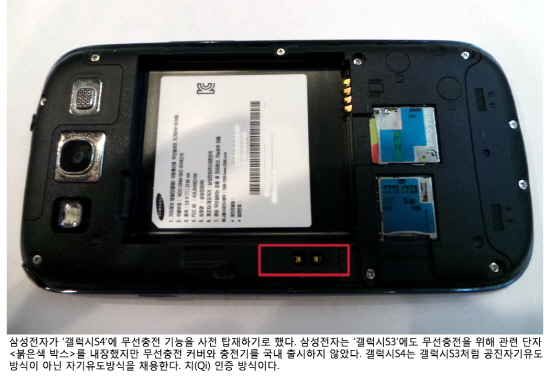 Yes reports are coming Korean Daily DDaily that Samsung Galaxy S4 will be coming up with Wireless Charging and Receiving coil will be sold separately using Annie mode.  The wireless Charging Module that Galaxy S4 will use with the Qi standard will be developed by the Wireless Power Consortium.
Despite this news its also roaming around that it will use advanced wireless technology known as resonant magnetic coupling. By this technology Samsung Galaxy S4 will  be charged by placing it even 2 meters away from charger or coil.
If we go according to rumors than Samsung Galaxy S4 will be announced at MWC in Barcelona next month.
Source: DDaily