Late last month ahead of Mobile World Congress, Samsung unveiled the Galaxy S9 and Galaxy S9 Plus as expected. The new Galaxy S9 duo is the iterative version of last year's Galaxy S8 duo with some minor improvements. Now, as Samsung is about to ship the pre-orders, a Korean news site named The Bell reports the firm targets to ship 43 million Galaxy S9 devices this year.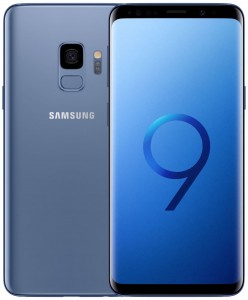 The Korean site reports that Samsung plans to ship 12 million units in the first quarter followed by 13 million, 10 million and 8 millions in second, third and fourth quarters respectively. Which means Samsung aims to ship 43 million Galaxy S9 devices which is 2 million more than the Galaxy S8 shipments last year.
However, few days backs, an insider of a mobile carrier reported the customers are not much interested in the Galaxy S9 like the Galaxy S8. Hence, most of the carriers expect lesser shipments that of Galaxy S8. Anyways, only time will tell as Samsung is offering up to KRW 100,000 in cash to Korean customers who return their Galaxy S8. It is also expected that the company might bring back the "Buy one, Get one free" program like the  of Galaxy S7 in the US.
Do you think the Galaxy S9 duo will outperform the shipments of the Galaxy S8 duo? Let us know in the comment section below.