Smasung Galaxy S9 is expected to to launch on the February 25th. As the date of announcement is approaching, the pace of the rumors and leaks is getting faster. Recently, we got some renders of the Galaxy S9 and Galaxy S9+ from @eveleaks. Well, few chinese leaders objected those renders. Particularly, popular leaker Ice Universe has produced new images with so called original renders.
As you can see, there are slight changes in the bezels and alsong with that there are change in the size of cameras. Further, the bezels are even shorter on the bottom side of the device. Also there seems to be two design strips on the bottom of the device. Even the buttons on both he left and the right side are bulging somewhat more outside.
Here's one more render with the same wallpaper giving out the feel and comparison with the old render.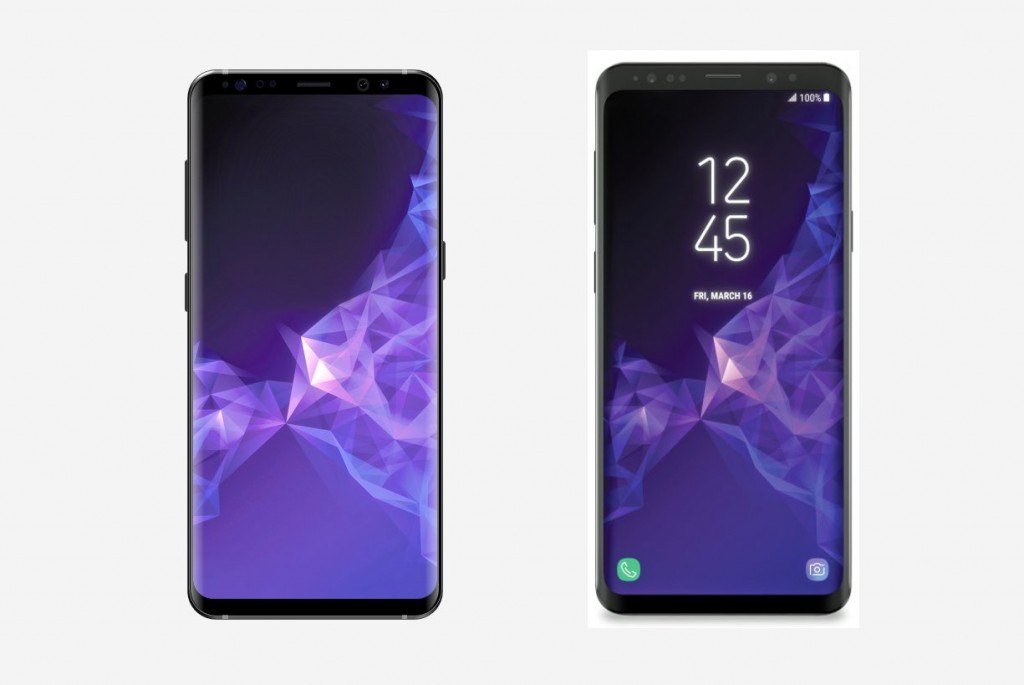 Well, both the sides are also compared by some other leakers and found out something wrong in the render. As of now, we are not really convinced whether which render is real or which one is not. Also it's better that two big leaksters are struggling with each other to leak out the specs and designs for its fans.
Whatever the case is it's always better to get a glimpse of device before launch. There are lot of rumors about the Galaxy S9 and Galaxy S9+ which are stating different stories. Time will tell which one are right and which one are not.
What do you think?