At the end of May, the Galaxy Watch3 and Watch Active2 have received new updates at the same time. Later in June, the Galaxy Watch 3 users have secured a new update. Unfortunately, there was no update for the Watch Active 2 last month. However, the Galaxy Watch Active2 users have now begun getting a new update on the build number R825FXXU1CUE3.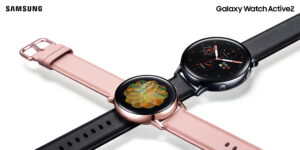 At the moment, the firmware is taking place only in Germany, and we can expect a broader release shortly. Concerning the changelog/release note, the firmware is specially rolled out only to enhance some icons.
It enhances the auto walking/running icons and the 'Inactive Alert' icon. Besides these, the update also loads with improvements for device stability. The current firmware is based on Tizen 5.5.0.2.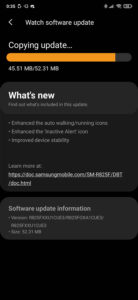 If the Galaxy Active 2 Germany users are connected to a smartwatch (via wearable app), they will receive a notification automatically when the update arrives on their device. The update can also be checked physically by heading over to the Wearable application's software updates section. Make sure to connect your Galaxy Watch to any smartphone via the Wearable app before doing this step.
(Via)