At MWC Shanghai 2017, Samsung introduced ISOCELL, its in-house advanced technology for dual cameras. This new technology is capable of offering superior image quality even in low lighting conditions. The upcoming Galaxy Note 8 is rumored to be the first Samsung device to use dual cameras. Therefore, we may expect Samsung to use ISOCELL technology for the dual cameras in the upcoming Note device.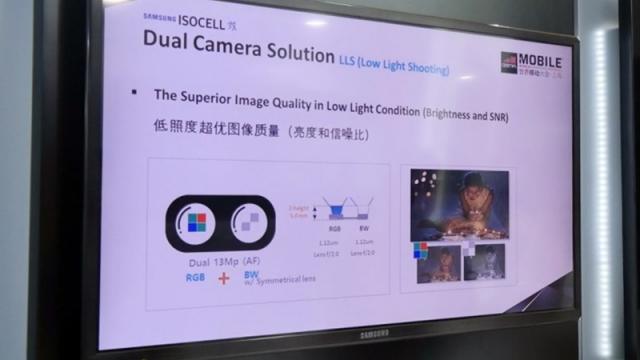 The dual cameras on the impending Note 8 device houses 13-megapixels dual sensors with f/2.0 aperture, OIS, autofocus and 4K video recording. In contrast to traditional BSI pixels, the ISOCELL pixels decrease crosstalk by 30 percent which provides high color reproduction, original color, sharpness and richness to the image quality. ISOCELL uses four different variations as listed below:
ISOCELL Bright- These sensors offer bright and sharp images along with high color fidelity and reduced noise in low light conditions.
ISOCELL Fast- These sensors favor fast autofocus onto still or moving objects even in dark conditions.
ISOCELL Slim- The sensors utilize smallest pixel sizes available at 0.9-1.0um, yet produce high quality images.
ISOCELL Dual- These sensors can be mixed and matched in various combinations as per consumer demand.
The ISOCELL technology is expected to debut in Q3 this ear. Also, the Galaxy Note 8 is scheduled to arrive during same time. However, there is no such confirmation from the company that the upcoming device will use this technology for its dual cameras.