Whatsapp is here with a new update and some new features in the new build. The latest Whatsapp has brought in a feature to search the Emoji by simply just typing. Users who are using the Beta version can enjoy this new feature by simply updating the app.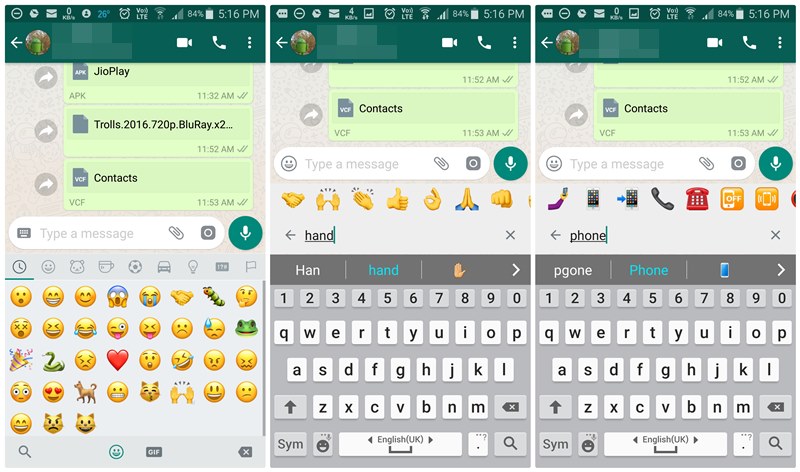 If you are on the latest build and still didn't received the feature then you need to telly the version number to the version  2.17.243. Try to update your app to the given version as currently the feature is available only on this particular version.
In order to search emoji you can search for 'car' it will give you related emojis to 'car'. This feature is already available on some Keyboards like Swiftkey and others.
In order to search for smiley, tap the smiley icon on Text entry field in whatsapp. Then you can to tap on the search icon present in the bottom left corner.
Recently, Whatsapp brings support to share files of all types on Android and iOS. We have got a report, in which it is said that soon, Whatsapp will rollout feature to unsend the sent message.
Currently, the users are not getting the update via Play Store. We suggest you to get an update via the source below.
Source: APKMirror