Samsung's tall claim that it's iris scanner is "one of the safest ways to keep your phone locked," and that it provides "air-tight security" has landed the company in troubled waters.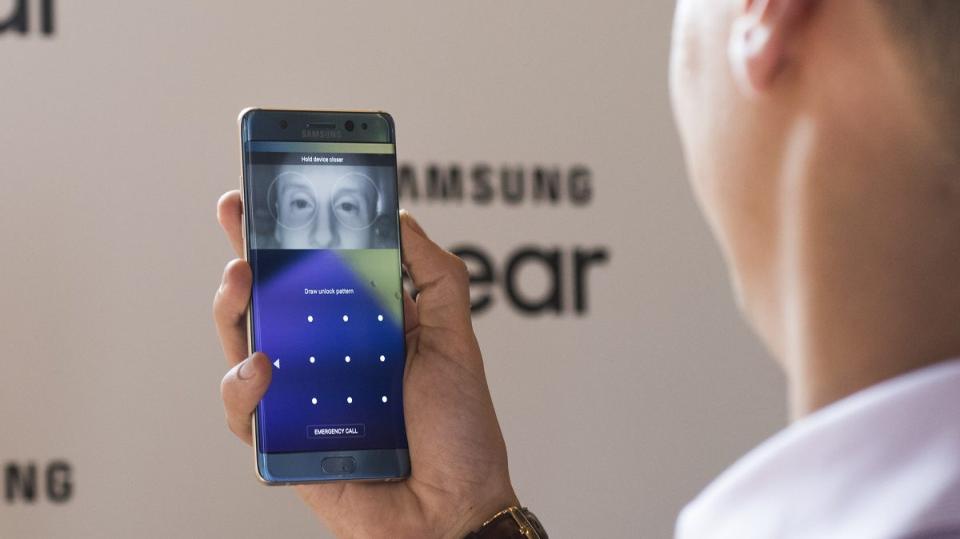 Soon after the new biometric security feature was launched, Some hackers over in Germany from the Chaos Computer Club(CCC) said that they had bypassed the new security feature implemented in the Samsung S8. The hackers displayed the whole procedure in a video which quickly started spreading on the Internet, forcing Samsung to issue a statement. Dirk Engling, a spokesman for CCC said: "The security risk to the user from iris recognition is even bigger than with fingerprints as we expose our irises a lot,". Unfortunately, at that time Samsung simply said that they " are looking into the matter and are aware of the issue".
The hack which employed a photo shot in night mode from a medium distance with an infrared camera and a laser printer to print the image and lenses. The resulting photo image was put in front of the Samsung Iris scanner which was bypassed, as was seen in the video.
Samsung later issued a statement, saying "Although the one-minute video (that shows the sensor being fooled with a dummy eye) appears simple, it is hard to see that happening in real life,".
It is clear Samsung isn't denying the bypass but simply arguing that the threat of the hack is minimal in real life circumstances. The spokesman for CCC also said that it is best to use the old and traditional PIN or password to ensure added safety in the face of an effort to hack a phone.