The whole Android world is waiting for the launch of the latest Samsung S23 series. There are a lot of rumours regarding the upcoming phone, and the recent leaks spill some beans about the design of the Galaxy S23 models, which are quite interesting and disappointing at the same time.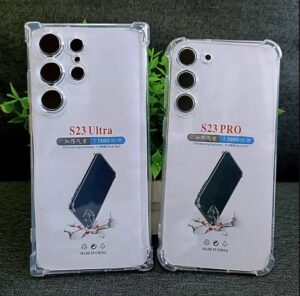 The previous Samsung Galaxy S22 series is a highly recommendable phone for someone who is looking for a flagship Android smartphone. Lately, tipster Ice Universe has shared design leaks of the new Samsung Galaxy S23 series. And it is quite similar to their previous models. Even the Samsung S22 Ultra looks familiar to its predecessor. Also from the Computer-Aided Design (CAD) file of the phones, it is evident that there will be decent changes in the camera bump. The Galaxy S23 and S23 Plus will have slightly lower camera bump and the Galaxy S23 Ultra will have a little higher camera bump than the previous model.
The case makers have to make a sufficient amount of cases before the phone launch which opens the window for users to get an early peak on the design of the smartphone. As we mentioned only the design of the device look similar to their previous one. That doesn't guarantee that the device will also have a similar specification. There will be changes, especially in the camera specs. There will be several upgrades to the device, and only after the launch, we will be able to clarify how Samsung is able to do this.
There's much more that is yet to leak before the official launch.