Samsung SDS, a subsidiary of Samsung Group, has today announced a new door lock that comes with IoT capabilities. The company is well-known to offer cutting-edge information technology and consulting services in several major markets globally. Samsung has introduced the new model, SHP-DR900 as the successor to its existing smart door lock.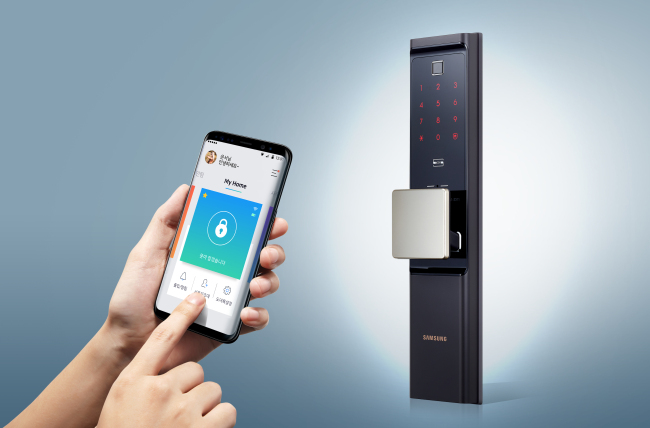 According to the company, the new smart door lock can be easily controlled and opened remotely using your smartphone. It regularly informs users about real-time door activity via notifications. This new smart lock comes with a power-efficient Wi-Fi chip that helps battery life last twice long when compared to other smart door locks currently available in the market.
The smart door knob equips a built-in sensor that detects hand movement, consequently allowing users to open the door when they touch the knob. The company confirmed that even a gentle touch will be enough to open the door. Moreover, the new device employs an upgraded fingerprint sensor that improves authentication procedure and makes sure that the user access is more secure than ever.
Adding to its utility, the smart door lock employs Samsung SDS-White Box Cryptography and Samsung SDS-Secure Encapsulation for Application Layer technologies that prevents unauthorized access to hackers.
While the company didn't disclose the pricing and availability of the new device, it is highly anticipated that it will soon be available for purchase in the global markets.