Reliance Jio has finally annocuned its JioGigaFiber services in India. Reliance Jio users were curiously waiting for the Fiber to Home service from a long time. Finally, the day has come and the JioGigaFiber is here with a connectivity across 1100 cities in India. Well, the services are not yet live, it will start registrations from August 15th.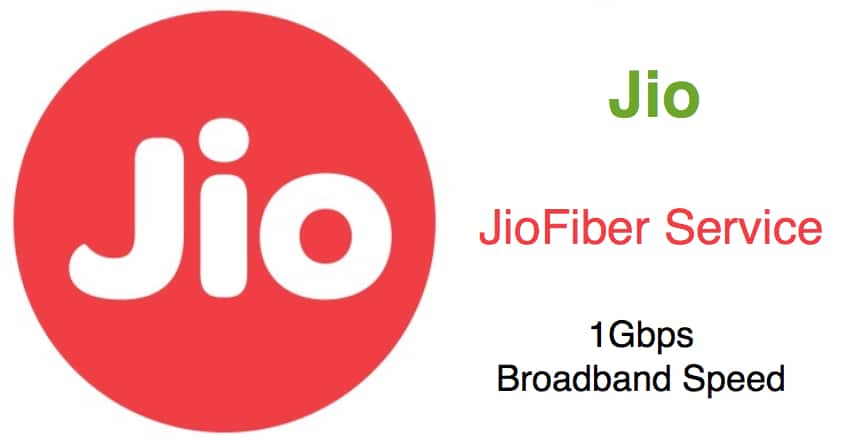 Today at Reliance AGM, Reliance Chairman Mukesh Ambani did a soft launch of the service. There are plenty of other services also that have been launched. Well, coming back to the JioGigaFiber, it aims to connect 5 crore homes in next one year. After the registration starting 15th August, it will take another month to officially make the services live.
The pricing and other details have not yet revealed. Jio is marketing it as FREE, so that might be the reason behind the that Jio probably hasn't talked about the price. It seems Jio is again following the same tactic for launching teh JioGigaFiber, as the took while launching Jio SIM cards. THe services were free for a time being and later company started charging the money for it.
Read More: Reliance JioFiber coming this Diwali with basic plan of Rs. 500 for 100GB
So, what's the procedure to get the JioGigaFiber to home ?
Procedure to get JioGigaFiber at home
In order to get the JioGigaFiber at your home, you need to deposit a security amount of 4500. It is a refundable security aunt, which you will get after giving back the router or terminating the connection.
After, it Jio Team will test the feasibility study, whether it is possible to install the Fiber at your home or not. If it passes, then you will get the Connection.
Initially, you will get FREE 100 Mbps connection with 100 GB data for three months.
Read More: Reliance Jio Fiber Preveiw offer launching Soon in India
So, stay connected with us, we have lot many new things uncovering for you.