Skype has published a new version of the Skype Preview app on the Play Store. The new version has made it compatible with both the Nougat and Marshmallow. Finally, developers over Skype has listened to the users demand and made it compatible with both the latest Android version.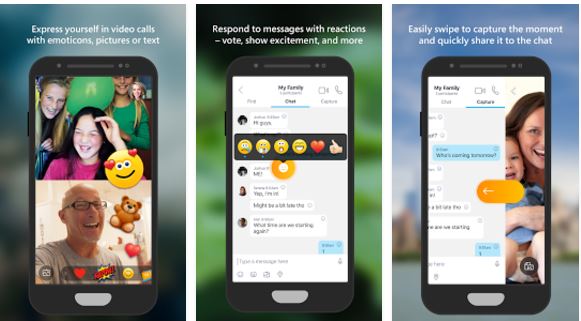 Skype not only extended the support in the latest version, they have also got many new features. Along with the new features, there are some fixes for performance improvements.
Skype Preveiw has introduced messages deletion from the app. It has also enabled the searching of EMOjis and Emoticons easy than before.
In actual, Skype Preveiw gives users early access to features before mainstream Skype app. It is a testing app in other words if we can say.  It allows users to taste the latest features at the earliest but with some bugs.
Additionally, it seems Microsoft is on a roll to update its all existing apps on Android. The big giant is now updating most of its Android Apps to match the other apps. recently, they have launched or updated apps such as Microsoft Planner app, Face Swap, Mixer and few other apps.
well, it's good for the users as they are getting the cross platform compatibility for mIcrosoft products.
Users can update the app to the latest build by hitting the source link below.