AT CES 2017, Qualcomm annocuned its Snapdragon 835 processor after initial announcement in the month of November last year. Qualcomm did a great background work on this flagship processor. It is going to enthrall the 2017 through high end devices.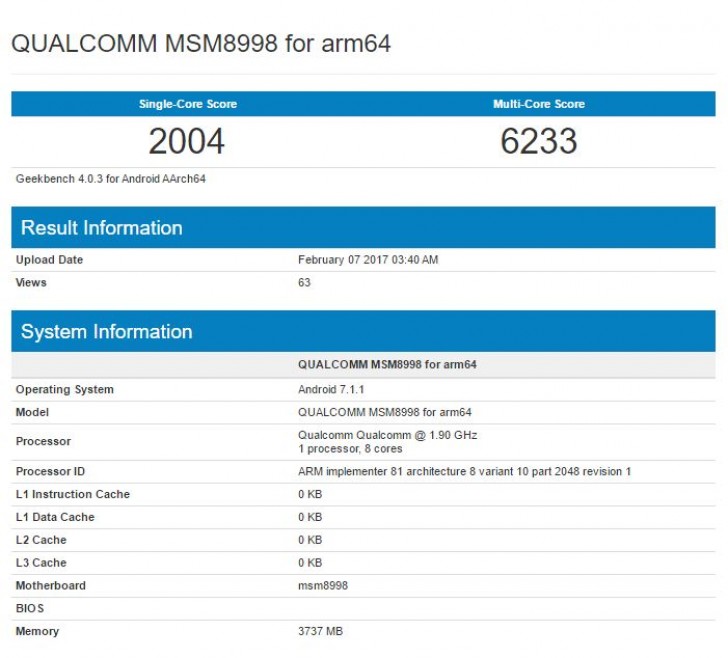 Today, we have got the benchmark scores of the Qualcomm Snapdragon 835 processor once again. It's the second time that the processor has hit the benchmark app, first time it was Geekbench with Xiaomi Mix Evo. Now the test has been conducted on a referenced device running Android 7.1 Nougat.
This time the processor has scored better points. According to the source, the CPU is octa-core, peaking at 1.90 GHz. It scored 2004 on the Single-Core test and 6233 on the Multi-Core trial.
It is pretty good than the last time.
Additionally, it is expected to ship with Nokia 8, Galaxy S8 and LG G6. RIght now nothing is confirmed but we hope these devices would carry the Snapdragon 835.