Samsung's latest flagship device – the Galaxy S10 is undoubtedly one of the best Android smartphones available. It comes with top-notch specs that offer an amazing smartphone experience. Although all smartphones may come across lags and freezes at some point in time, the Galaxy S10 is no exception. If your Galaxy S10 has been non-responsive or freezes frequently, you may need to reset it. Today, we will let you know about a simple way to soft/hard reset Galaxy S10.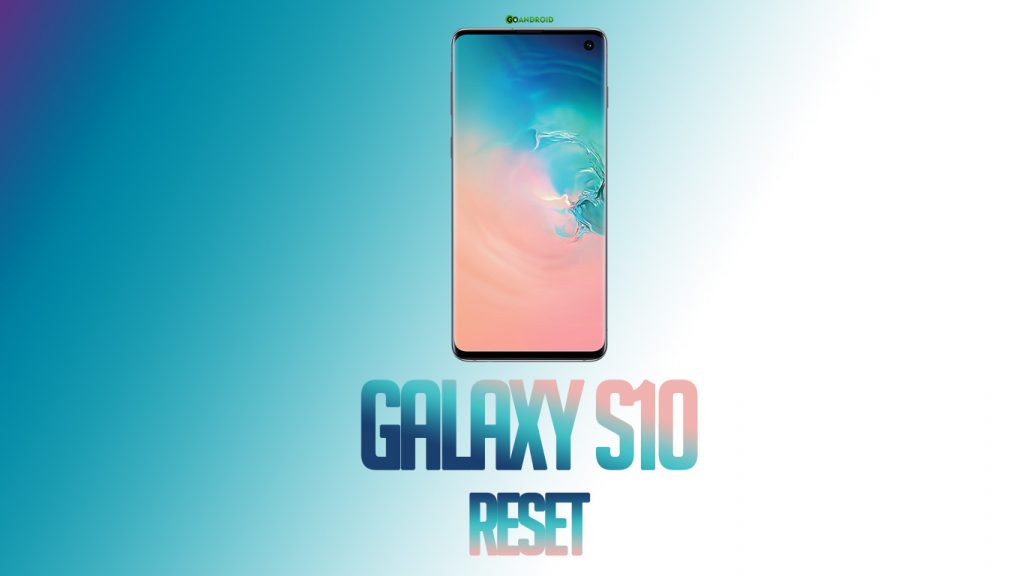 You always have an option to either soft reset or hard reset your device, it is always preferable to try soft resetting first. A soft reset will not remove any data or default settings, it just closes all applications and clears any data in RAM and restarts your device. On the other hand, a hard reset wipes off all the data and reset the phone to default factory settings and thus resolving any issues you may face on your device.
Soft Reset Galaxy S10
In order to soft reset your Galaxy S10, press and hold the Volume Down and the Power button simultaneously for a few seconds. This action would result in restarting your phone and may fix your issue.
Hard Reset Galaxy S10
A Hard reset should only be tried if you have are experiencing some major issues on your smartphone and a soft reset didn't help. Before performing a hard reset, you should back up your data as it wipes off all your data and reset the phone to default factory settings. There are two ways to hard reset your Samsung Galaxy S10 device:
Option 1
As the first step, you would need to switch off your phone. Once done, press the Volume Up and Bixby button simultaneously.
While holding both these buttons, push and release the Power button that switches on your device.
When the device switches on and Samsung logo appears on your screen, release all three buttons. The display now shows "Installing System Updates" with "No Command", followed by the "Android Recovery Menu."
In the Android Recovery Menu, use the volume buttons to scroll up and down to choose "Wipe Data/Factory Reset" option. Now push your "Power" button to select that highlighted choice.
Wait for some time and let your smartphone reset and once the process completes, you may proceed with restoring all the data from your backup.
Option 2
The above process may seem quite complex to some users and as an alternate option, just head over to Settings and select General Management. Now tap on Reset -> Factory Data Reset -> Delete All to factory reset your device.
We hope our guide to reset Galaxy S10 would have helped you in performing the task easily and efficiently. If you have any problem, you can comment below.