HTC U is getting some official comments in the form of teasers and reports from the company. As per the new teaser from the HTC, it seems that HTC is going to unveil U on 5th May 2017. Along with the teaser we have got some other news regarding its specs.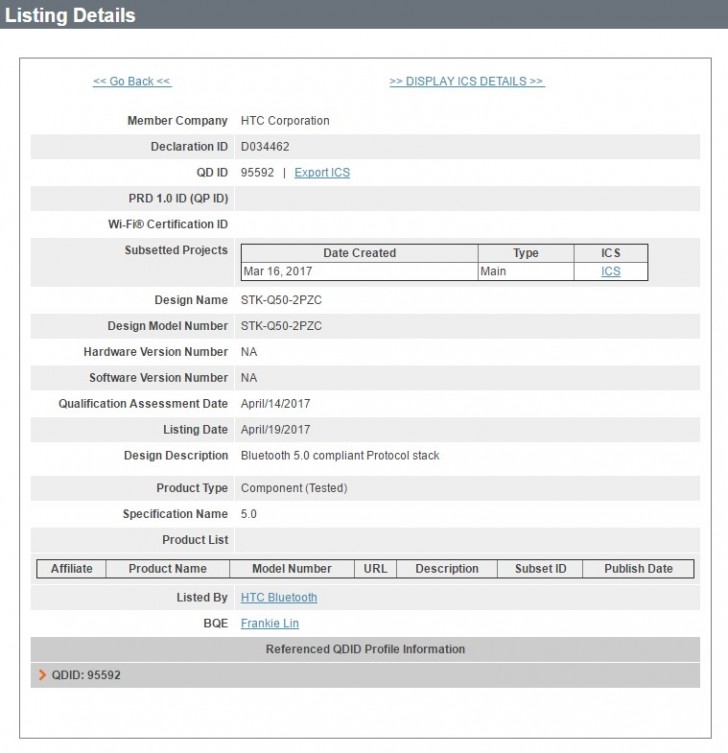 As per the listing on Bluetooth.org, the device is packed with Bluetooth 5.0. The model number STK-Q50-2PZC device (HTC U) has been recently passed from the Bluetooth certification agency.
There are lot of improvements in the Bluetooth 5.0. It is better in range, better in speed and although consumes less power. the new feature of the Bluetooth 5.0 is that you can connect two devices to the bluetooth at same time. It would be helpful if you using two portable audio speakers, having two bluetooth devices like fitness band and your headphones. Samsung Galaxy S8 is also ready using the Bluetooth 5.0.
According to rumours, the phone has a 5.5-inch (14cm), Snapdragon 835 SoC and a 12MP camera. The OS will be Android 7.1 Nougat with the latest HTC Sense 9 on top.