Google is Launching its Play Music Subscription service in India to take on Apple Music. Google Play Music All Access – its subscription-based music streaming platform. Moreover, if you sign up Now within 45 Days you will get 30 Days free trail.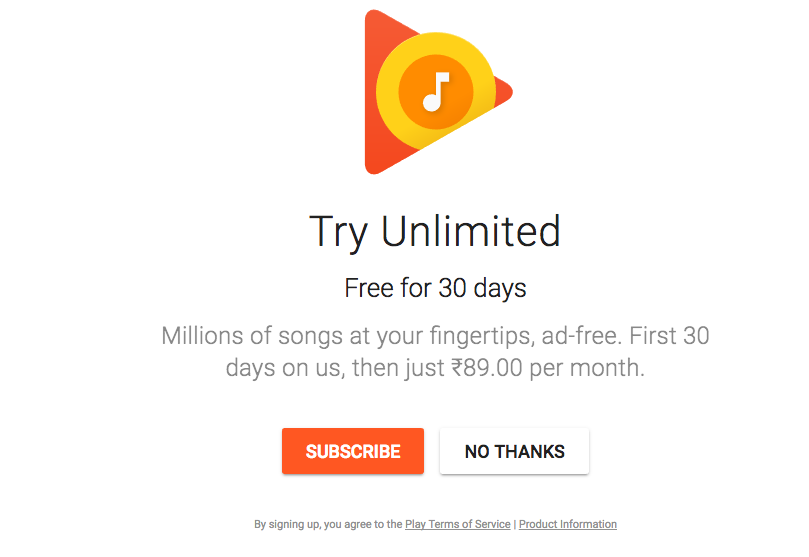 Google Play Music haves music in different languages, from Hindi, Punjabi to English, Tamil to Malayalam or Kannada. Moreover you can upload your own 50,000 songs, and access them from any device with your Google Account. Google Play Music provides you with the playlists according to your location, activity, and the weather.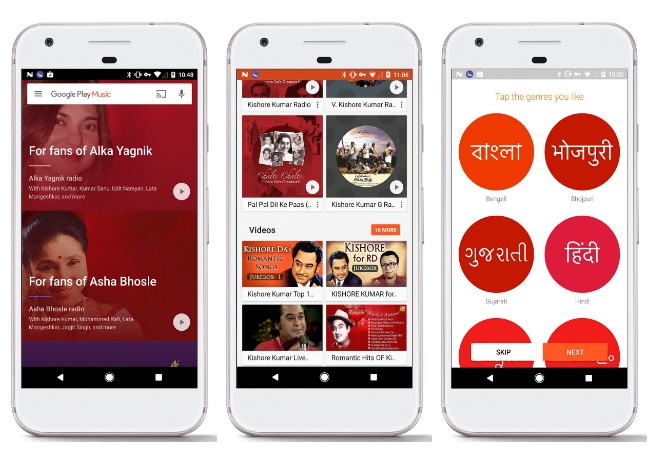 Google Play Music lets you stream music using minimal data on mobile. No connection? No problem. When you subscribe, you can enjoy offline listening, and be prepped with an offline playlist based on what you've listened to recently, even if you forgot to download them ahead of time.
To Compete with Apple Music, Google priced its subscription at ₹89 which is quite less than Apple music. Although Apple is offering 3 Months trail period whereas Play Store Music is providing 30 Days trail.
To try Google Play Music full Access in India, you have to download the App from Play Store and Apple App store after that you have to sign up for the subscription.