Super Mario, a game which has been downloaded much more than that of the Pokemon Go, is coming to the Android. Right now, it is available only on iOS Operating System. Already, many updates and festivities have been loaded into the game on the iOS. Well, here's the good news for Android users as Super Mario is now up for pre registration.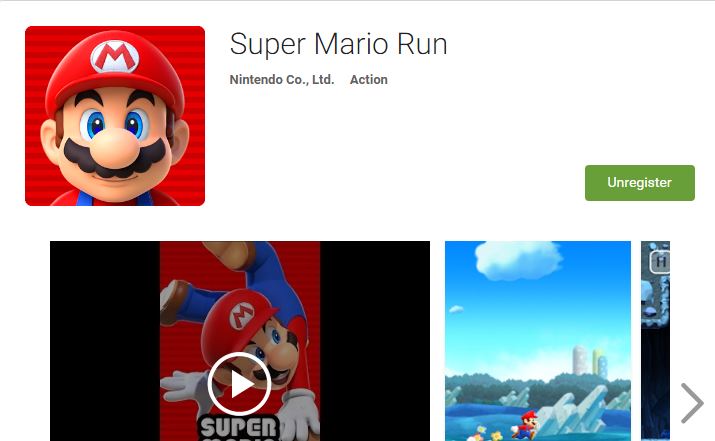 Nintendo released it on iOS at an Apple's event in the month of September. DUe to immense popularity, Nintendo is now extending its support for Android. Earlier, we knew that it is coming but exact date was not confirmed.
Now we have the first glimpse of Super Mario Run on Android. The game's Play Store page is up and shows it as available for pre-registration.
Here's the gameplay video:
It's an awesome game as like of the traditional gameplay. Many users are eagerly waiting for it.
Well, for the time being you can sign up for the Super Mario by hitting the Source link below.