SwiftKey for Android is one of the most popular third party Smartphone Keyboard. Now SwiftKey for Android gets some new features in its latest version. Which includes Quick Paste feature and few new languages.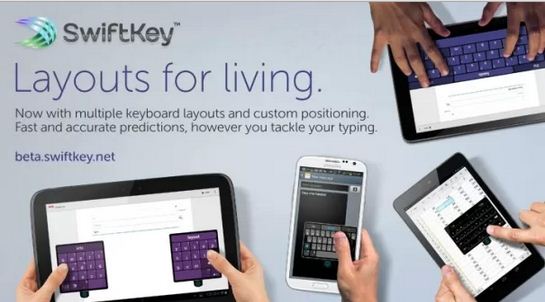 Quick Paste in the SwiftKey Keyboard is very useful feature. Now the copied text will appear straight on your prediction bar and you can paste it in the input field in just single tap. Along with this long press actions are also upgraded, you can now Explore By Touch (the swipe-to-type feature) should be easier to pull off.
The update also comes with the new languages which includes Chamorro, Ju|'hoan, Lisu, Palauan, Piedmontese, Sardinian, and Scots. Along with these new features there are some new layouts coming with this update. Moreover,  SwiftKey makes all themes are now completely free.  To use these new features you should update your SwiftKey App to the latest version. To update or install the app you can go through the link below.