Smartphones these days offer a lot of functionality which comes quite handy and useful at times. One such basic functionality is taking a screenshot on your Android smartphone, which is simple as ABC. Even though it's a simple task, many of us don't know how to take a screenshot on our smartphone unless we really require it.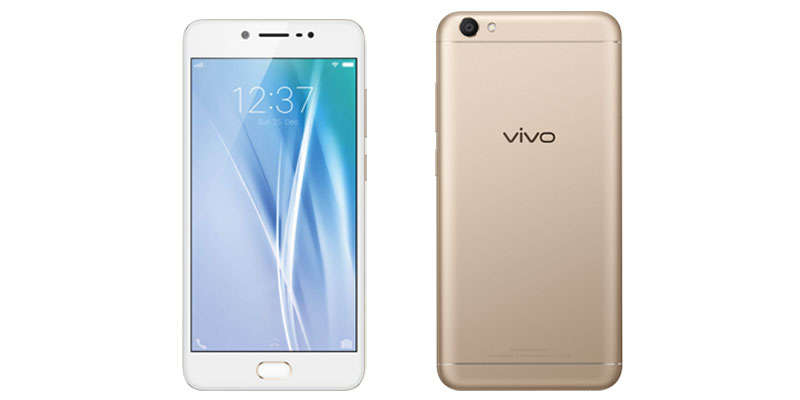 Today, we will let you know how to take screenshot on your Vivo V5. The steps to take a screenshot are alike on any android smartphone and Vivo V5 is no exception. Here, we'll walk you through two methods to take screenshot on your Vivo V5. The first one is the most basic and traditional method to take screenshot on any Android device, while the second one is specific to Vivo smartphones only. So let's get started.
Method 1
Step 1: Navigate to the screen which you wish to capture in the screenshot.
Step 2: Press Power and Home Button simultaneously for a couple of seconds. Release when you hear a click sound or notice flashing of the screen.
Step 3: You have successfully taken the screenshot on your Vivo V5 smartphone. The screenshot will be available in the notifications bar for quick access and also gets saved in the Screenshots folder in the Gallery.
You can instantly share the screenshot from the notification bar itself. You can always browse through your Gallery to view it later.
Method 2
If you love customization, you will surely enjoy this way of taking screenshot on your Vivo V5.
Step 1: Open the quick access menu by swiping up from the bottom on your screen. A new window just like Control Center on an iPhone will appear.
Step 2: Click "S-Capture" option at the bottom side of the window.
Step 3: On clicking, you will come across a pallet with four different options to take screenshot. You can use the Long screenshot, Rectangular, Funny screenshot and you can Record your screen as well.
Step 4: Tap Save and the screenshot will be saved under Gallery on your Vivo V5.
Taking a screenshot is that easy. Isn't it?
Well, as a wind up, Vivo V5 packs a 1.8GHz octa-core MediaTek MT6750 processor with 4GB of RAM and 32 GB of internal Storage with microSD card slot. Vivo V5 includes the 13 MP sensor with Phase Detection primary camera and 20 MP front-facing camera. In connectivity options it includes the 4G LTE, Wi-Fi, Bluetooth, OTG, etc.