Rovio has announced a new game, Android Bird Epic from its famous series of Angry Birds. Today, it will be launched on both Android and iOS ecosystems.  Angry Birds series is an RPG style game called Angry Birds Epic, launching today, June 12 for Android and iOS.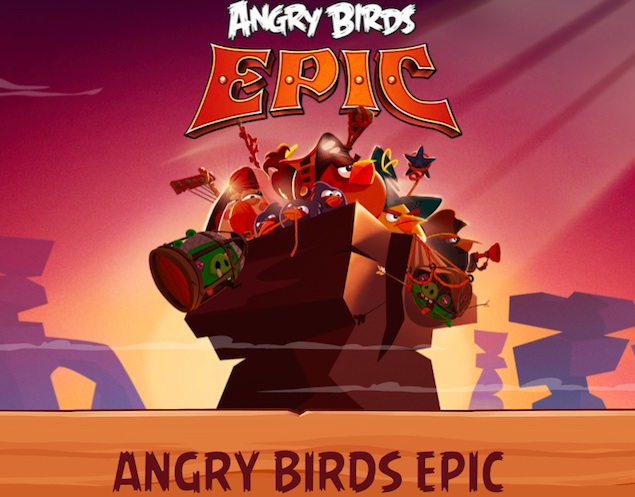 Rovio has taken a completely different approach in this game in order to offer something new to the fans of Angry Birds games. It is also the latest effort by publisher Rovio to capitalise on the "free-to-play" business model that now dominates the mobile games industry. The 'epic worlds' in the game include villages, mountains, beaches and caves where popular birds like Red, Chuck, Bomb and the others chase down Crown Pig and his green minions.
Basically, the green pigs have stolen the unhatched offspring of the birds again. This means war obviously, so the birds stand up to the pigs to regain their stolen eggs. Sound fun? If so, don't miss out on this one.
Trailer of Angry Birds Epic
Currently the app is not available in the Play Store and Apple Apps Store. Stay Connected with we will let you know when it will be launched in the Play Store today. For the time you can watch the trailer above.