Walmart is here with a new app called Walmart Grocery. It is a one stop for all of your food shopping on Android devices. There are many other different apps available in the Play Store from Walmart to cater different users with a different purpose.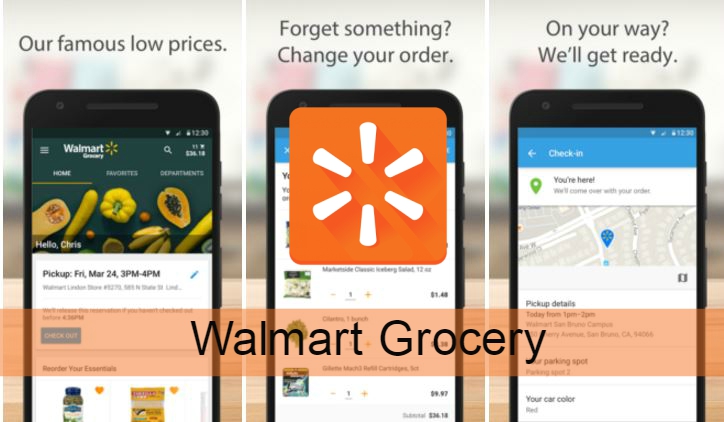 It follows the same thing that Walmart do on the Walmart Grocery website. It is a mobile version of the website with inbuilt Grocery Check-In app which allows you collect your shopping, and staff would bring it out to your car.
Walmart Grocery offers pickup orders service in just 30 minutes. We hope the new app will ease out the operations for consumers. Also, Walmart promised that the price would be same for the users on the website and on the App. even,  Delivery is also only available in certain parts of the US right now.
In order to find out whether the Delivery is available in your area. Just download the app from the Play store link below and then search with the ZIP code in the app to know about Delivery availability.
As during the writing of this article, the app has received few reviews with 5 stars. It is excellent response to the App for Online Grocery.
Source: Play Store