Microsoft figured there has to be a way to give its devs some sort of mobile access to their apps. So, the Dev Center for Windows is now getting an Android version. Microsoft has released an alpha version for now. But, at least, now developers can have a quick glance at their Windows Store apps and what's going on with them. Whereas, before they would have had to use a laptop.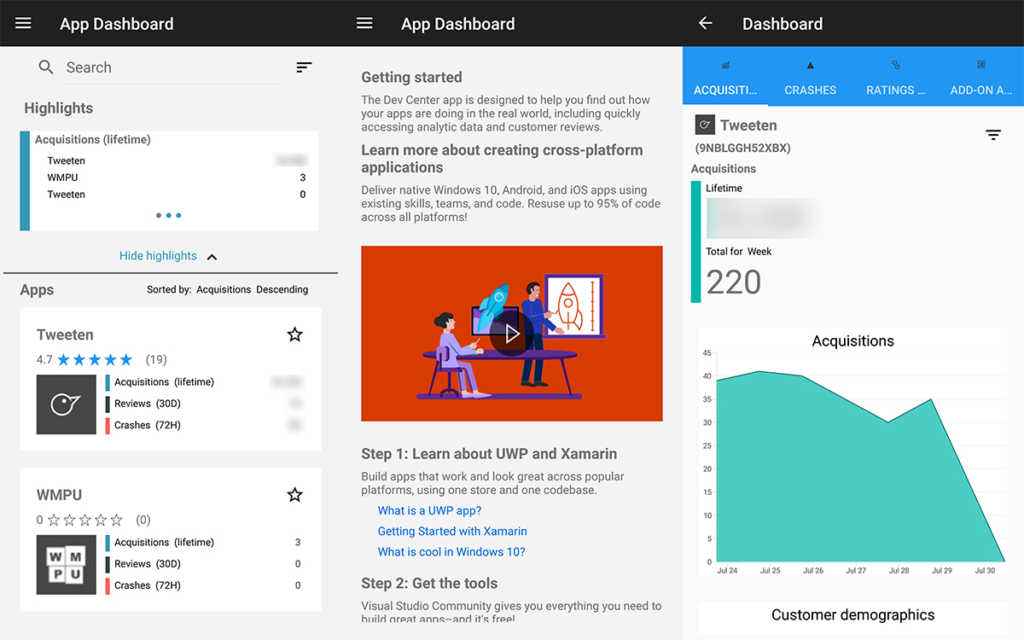 The app is a bit bare-bones for now. It gives you info on the overall performance and on the dashboard. It will also show acquisition, revenue and when an app crashed. Also, the app can show traffic and from where it's coming. The app crash section classifies crashes into device app version and exception type.
Of course, Devs can keep an eye on latest reviews, reply to queries for their apps. Since this is an early version, it will obviously evolve a lot later and give granular controls to developers. Who knows, we might see an iOS version as well. For now, at least there is a way to check how their digital properties are faring online.