Xiaomi seems excitingly working on new smartwatches for the global audience. Amid the rumors of the WearOS smartwatch which we expect is the Xiaomi M2235W1 that also appeared on TUV PLS, EEC, and NRRA Korea a while ago. Its recent appearance on TDRA hints at the upcoming launch which is now not so far away.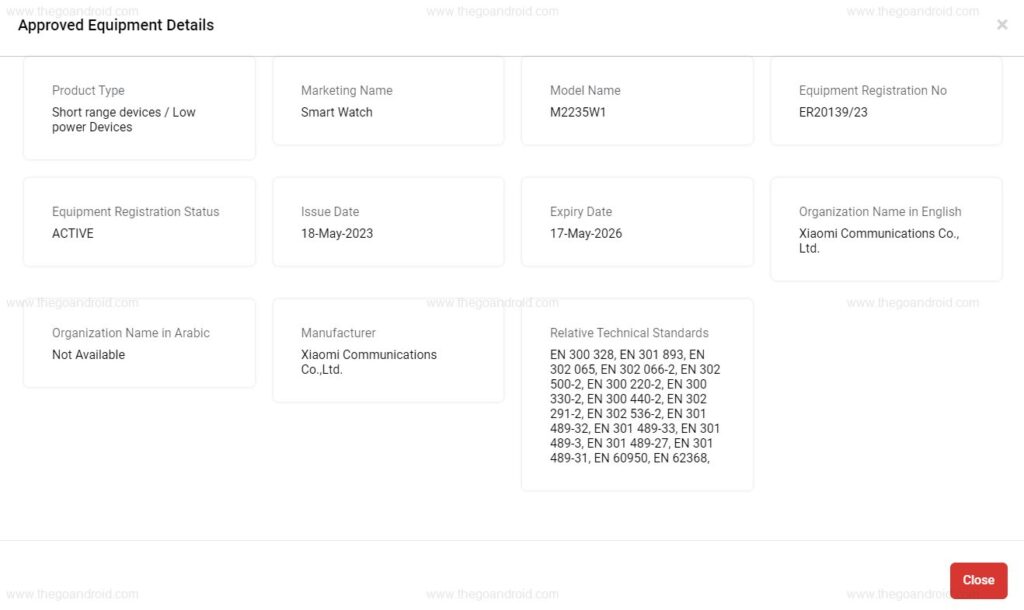 Must See: Alleged Xiaomi WearOS 3 Smartwatch gets a couple of certifications
The listing once again confirms its global availability as it appeared on UAE's certification agency. It sans any additional information about the smartwatch.
Xiaomi M2233W1 and M2234W1 Smartwatches appear on TUV PLS
Xiaomi is not only preparing the launch of a single smartwatch, there are several models of the smartwatch as it seems to carry somewhat similar model numbers. A month after the M2235W1 appearance on TUV PLS, the other two models M2233W1 and M2234W1 appeared on the same certification. Surprisingly, these also appeared on EEC in March 2023 with the branding "Mi", "Xiaomi" and "Redmi".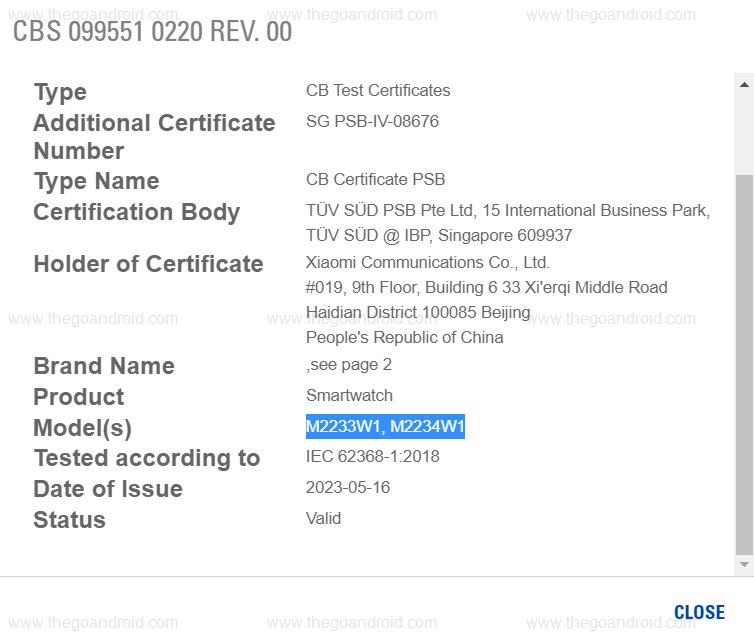 The listing confirms the two new smartwatch models from Xiaomi. However, the listing hardly unfurls any additional information about the smartwatch specifications.
We expect more information about the smartwatch to unveil in the near future.