Today, Alcatel launched three new smartphones which run on Android Nougat. They are Alcatel Idol 5S, Alcatel A30 Plus and Alcatel A50. They are sold as an Amazon Prime phones and is offered add-free in the US.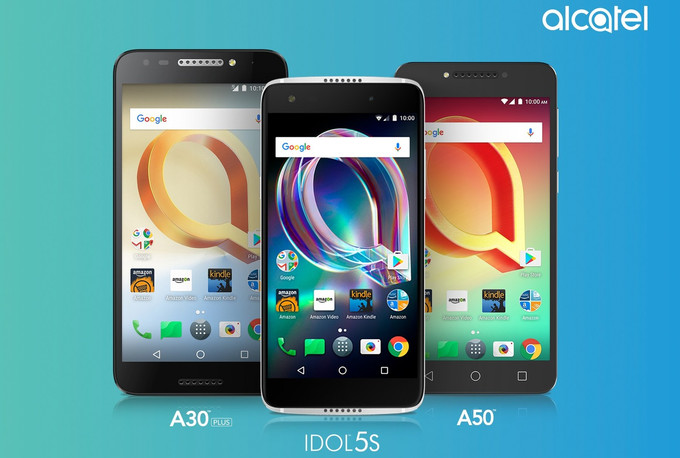 The Alcatel Idol 5S is built on an aluminum frame and device runs on Android Nougat 7.1. The display of this phone is 5.2-inch with the front camera is of 8MP and the rear is of 12 MP. Idol 5S has 3GB RAM and 32GB internal space. You can pre-order the phone today for $279.99.
The Alcatel A50 runs on Android Nougat 7.0 with a processor of quad-core MediaTek at 1.5GHz. The display of the phone is about 5.2-inch and has a 2GB RAM with 16GB internal memory. The front camera is of 13MP and the rear camera is also of 13MP. It is an LTE phone which costs for $149.99.
The Alcatel A30 Plus runs on Android Nougat 7.0 and has a display of 720p 5.5-inch. The specifications of A30 Plus are same as A30 but it doesn't support the modular accessories. The smartphone's battery power is 3000mAh. You can also say that A30 Plus is a bigger version of the A30. The cost of A30 Plus is $129.99.