Meizu Pro 7, the upcoming addition to Meizu's flagship family is in news yet again. The alleged images of the impending device from Meizu have leaked one more time. Last month, the front images of the alleged device were spotted. At this time, the device makes appearance showing off the back panel.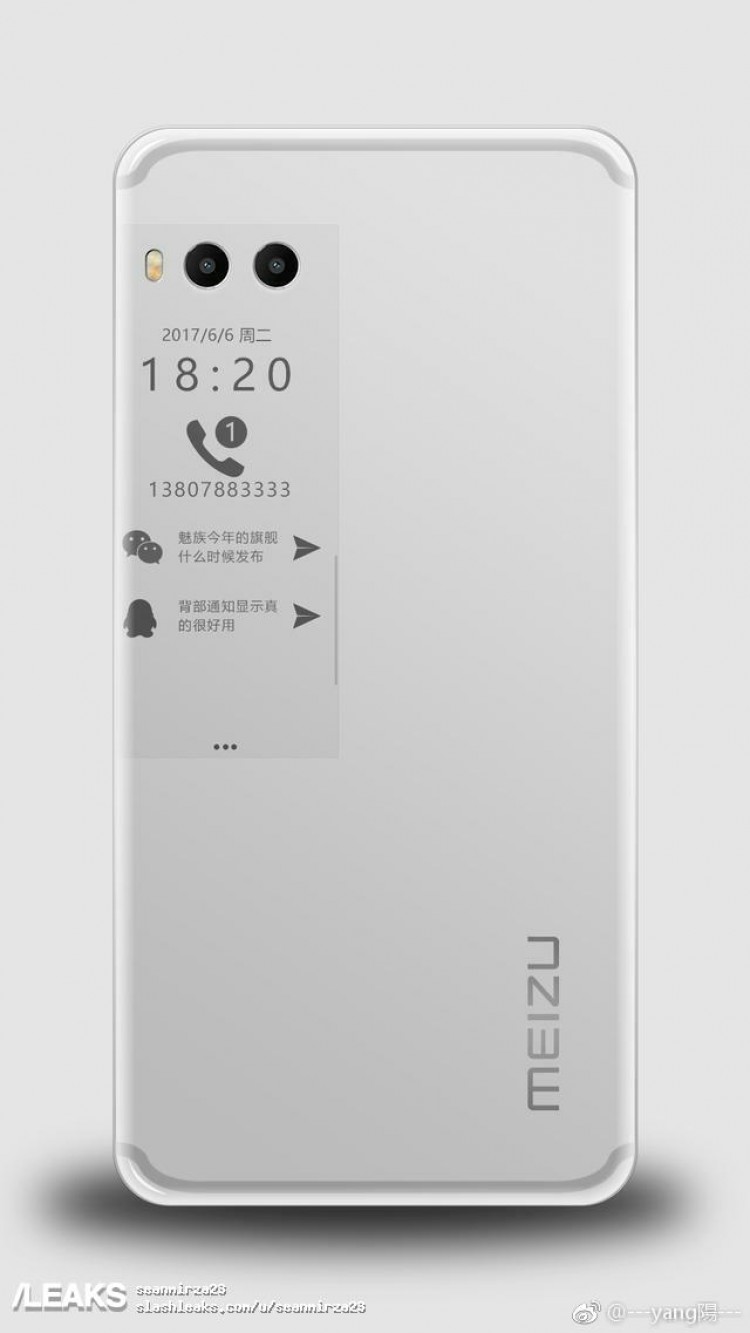 The most notable feature on smartphone's rear side is the presence of dual cameras. It is also rumored that the device houses a rear e-ink display that lies adjacent to the dual cameras. The e-ink display was embedded to display some important information like date, time, notifications, and more. In the leaked image above, the handset looks quite simple yet stylish.
The previous and current images of the device are just leaked renders and the original device, when officially launched, may look different. The device is not going to be launched shortly and is expected to be released sometime later this year.
As far as the specs are concerned, though still unconfirmed, Meizu Pro 7 boasts a 5.2-inch Full HD bezel-less display and will be powered by MediaTek Helio X30 processor with 4GB or 6GB of RAM. The device packs some powerful specs and features to compete with other rivals in the market.
What do you think of the upcoming device from Meizu? Does its specs and features make it a worthy 2017 flagship? Please let us know in the comments below.