Google has finally unveiled the Android 10 Go Edition for entry-level smartphones. The new edition packs several new advancements present aboard on the standard Android 10. The new features are aimed to improve the User Interface, accessibility, security and privacy over the entry-level smartphones.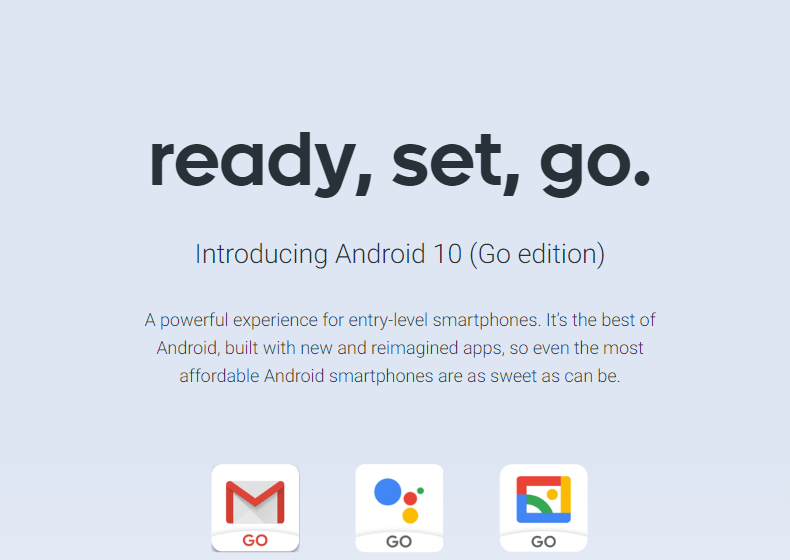 More fluid multitasking experience is part of the new Android Go version. The company has polished new features to make the user experience faster and reliable. It is much faster than the predecessor based on Android Pie.
According to Sagar Kamdar, Director of Product Management claims that the switching between apps is improved in a more efficient manner. There's a 10% improvement in the app launch speed. A new encryption format will safeguard the user's data on entry-level devices. The new Adiantum encryption is designed to make encryption effective and efficient without cryptographic acceleration.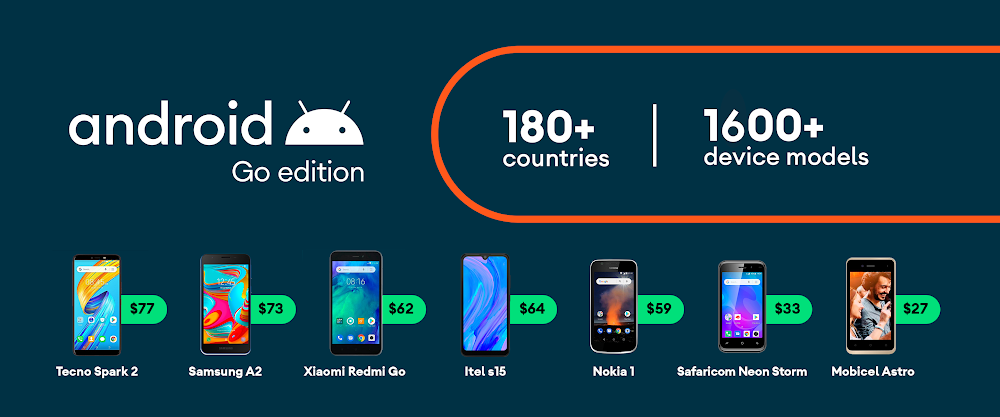 The regular upgrades to the Google Go optimized apps like YouTube Go, Google Go, Gallery Go will further escalate the experience of the Android 10 Go edition. The new edition will surface on the upcoming entry-level devices. It will be a hefty addition to the already present 1600 Android Go powered smartphone models in over 180+ countries via 500 manufacturers.
Related: What is Android Go and how it is going to revolutionize the smartphone era?
(source)