The first developer preview of Android 13 was rolled out in February, followed by the first beta release last month. Now, the operating system has moved a step forward with Android 13 Beta 2. The announcement was made at the Google I/O 2022 keynote event. As expected, the Android 13 Beta 2 build is Pixel exclusive as of now.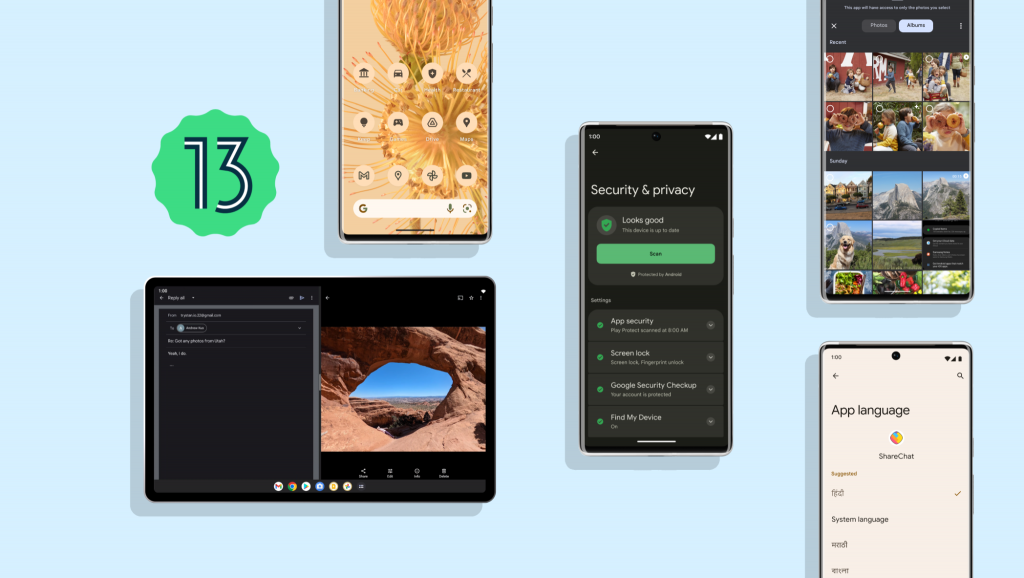 If you are a Pixel smartphone user, you can test the Android 13 Beta 2 build. The package is a lot less buggy than the previous one. However, it is still under testing therefore, it may carry some lags and glitches. Take a look at the latest features below:
Android 13 Beta 2 Features
Unlike before, the installation of secondary accessibility apps is not essential for braille display technology. Google is bringing the feature natively to Android via Talkback. Moreover, it will allow using physical inputs for braille rather than just the virtual keyboard. In addition, it brings further Talkback features, including interface navigation and shortcuts. [Added: May 20, 2022] 
Sometimes when you shift through multiple tabs, the process ends the ongoing task. The new "predictive back gesture" feature allows the user to take a glimpse of where the swipe up or back action will take them before they finish it. To enable this feature, follow the below steps:
On your device, go to Settings > System > Developer options.
Select Predictive back animations.
Launch your updated app, and use the back gesture to see it in action.
Resource files for specifying supported app languages
Android 13 Beta 2 brings the power to choose languages on a per-app basis. That means you can specify a different language for different apps.
New permission to use exact alarms
If your phone uses an alarm or a clock app and a calendar app that notifies you of upcoming events, there's new permission. Google has introduced theUSE_EXACT_ALARM permission that allows apps to use exact alarms without needing to request it from the user.
In addition to this, the Android 13 Beta 2 resolves some issues present in Beta 1. Some of these are mentioned below:
Developer Issues
Fixed an issue where some devices were unable to connect to the wireless carrier network after installing Android 13 Beta 1.
Fixed an issue where QR code scanning would sometimes not work when selected from the Quick Settings tile.
Fixed an issue where app icons would occasionally fail to appear after the user unlocked the device.
Other Issues
Fixed an issue where Bluetooth headsets would sometimes fail to accept calls or play call audio.
Fixed an issue where Pixel 6 and Pixel 6 Pro devices would crash and reboot if more than 300 apps were installed.
Fixed an issue where Pixel 6 and Pixel 6 Pro devices would reboot constantly when Bluetooth was enabled.
Fixed a regression in Android Keystore that caused some apps to crash on launch.
Fixed an issue wherein some cases the system would incorrectly display an empty notification group from an app.
Fixed an issue where long-pressing Bluetooth from the settings drawer caused the UI to crash.
Fixed an issue where devices would sometimes get stuck at the Google logo during startup after receiving an OTA update.
Fixed an issue where suspending the device while a USB-C headset was plugged in would cause the device to crash and restart.