Google is consistent in updating Android Auto with new features and tweaks. However, it's been a couple of years since the platform got a major overhaul. Well, Google has started working on the next build codenamed "Coolwalk." While we still await the new interface, a new update is rolling out labeled Android Auto 7.6.
Android Auto 7.6 arrived a month after the Android Auto 7.5 update. Although the new version started rolling out last week, but the wider rollout to all users was initiated this week. As far as modifications are concerned, the build number signifies that this is a minor upgrade. A major bump will be considered in versions like 8.0, whereas, versions like 0.1 are on the minor side.
Unfortunately, Android Auto 7.6 does not deliver the next redesign we expect from the "Coolwalk" update. However, it does bring minor bug fixes related to apps like Google Assistant, and other shares of the Android Auto experience. Precisely, glitches with voice call routing to the wrong device and "something went wrong" response has been taken care of.
In addition, the new build is likely to pack the smart replies feature that was available for beta users last week. FYI, this feature will read aloud the message when you tap on the notification. Thereafter, one or two short responses are provided as suggestions to reply. Also, there's a button at the top right, clicking on which will prompt you to speak your message and send a custom reply.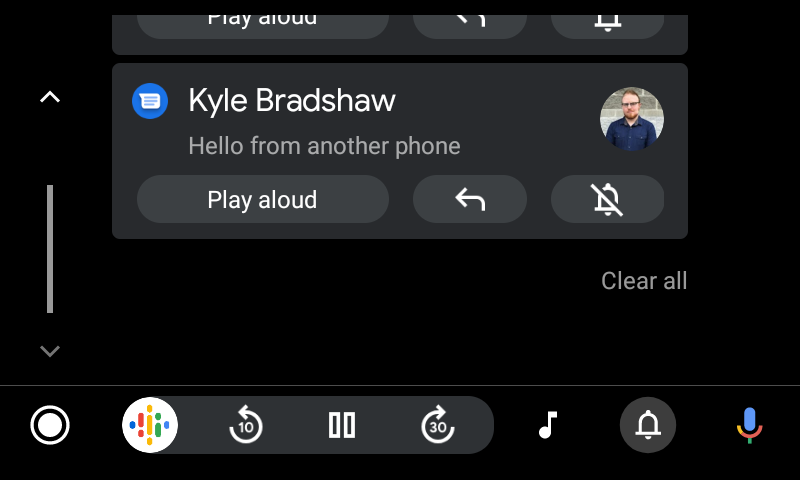 The Android Auto app on your phone might have been automatically updated in the background. If not, you can head to the Play Store and check for updates manually.