Android Auto, Google's version of Android for your four wheels was plagued by a major software glitch recently. Users weren't able to read or reply to messages which is probably the most vital feature you need when you are driving for your daily work. But the good news is, Google has fixed the issue with a server-side update.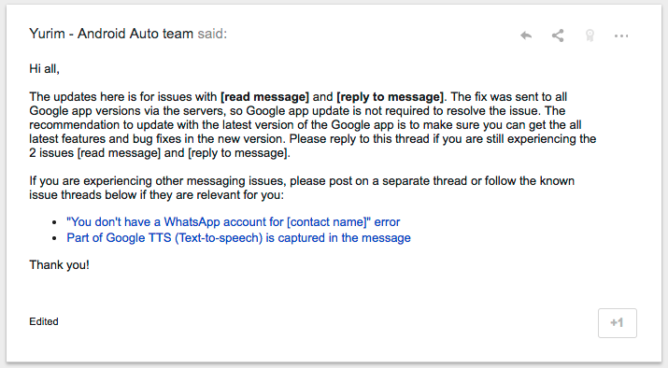 That means you will not need to update the Google app since server-side updates do not need updates. The issue was reported on July 12th in a thread. It was fixed after 6 days by an Android Auto team member. The member gave a more detailed answer after the problem was fixed, this time including two other issues involving WhatsApp and TTS.
As reported, when users tried to reply to messages, crude answers appeared. It would say "I'm sorry, I can't help you with that right now,". Other times it would say, "I don't know how to do that yet." would appear. And this wasn't the case with just one or two car models or Android versions but with a wide variety of combined cars and software. Most users were frustrated with this as this feature was the main stay of the app. After all, what use is Android Auto, when you can't reply to messages on the go?