Whatsapp has been updated to a latest beta version 2.17.265 today and this beta version of Whatsapp is expected to come with a picture in picture mode for video calls. Previously this feature is introduced by Google for the latest version of Android O.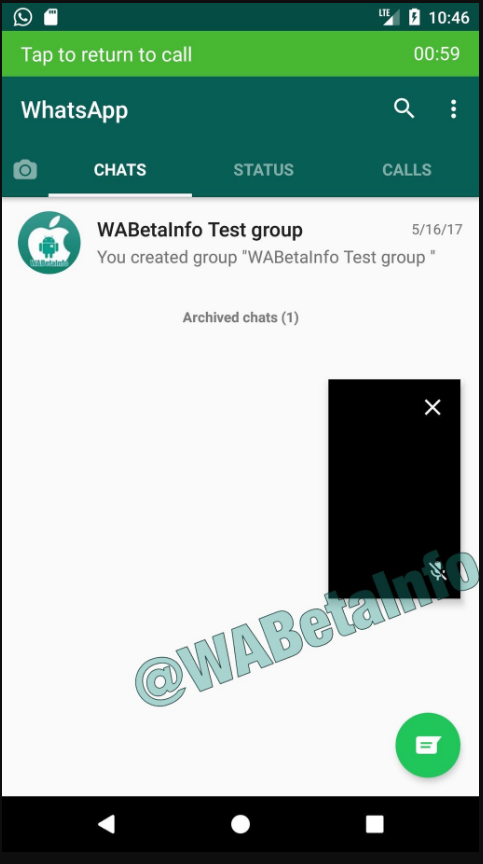 Android O packs the picture in picture in mode where the users can leave an app while a video is playing and the video will automatically shrink. It will continue to play at the corner of your screen even if you use some other app. This was really useful for people who often use multiple apps on their phone.
This mode is now introduced to Whatsapp and is currently enabled by default in the Android Phones running Android O. This feature will minimize your video calling window towards the corner of your screen so that you could continue your conversation with other people on Whatsapp.
However it is still unclear whether you could resize or reposition this video chat windows or whether you could still continue the video call even after leaving Whatsapp and start using other apps. If it does, then it would be highly improve the productivity of Whatsapp users.
Recently, Whatsapp has received several new features including support for sharing all file formats and many other things. Further, they have also added Emoji search feature to ease out the hunt to find the appropriate emoji for your conversation.
We guess this new update will roll-out soon for the Whatsapp stable version also. It might take some time, but it is expected to roll-out this month for the stable version.
Let us know in the comments below your thoughts on this new Whatsapp video call feature.