Yesterday Google has released the Android distribution Chart. This chart shows the distribution of various versions of Android in the Market. This time the Android Distribution shows that, The Android 2.2 Froyo, a version launched in May 2010, is finally installed on less than 0.1% of devices.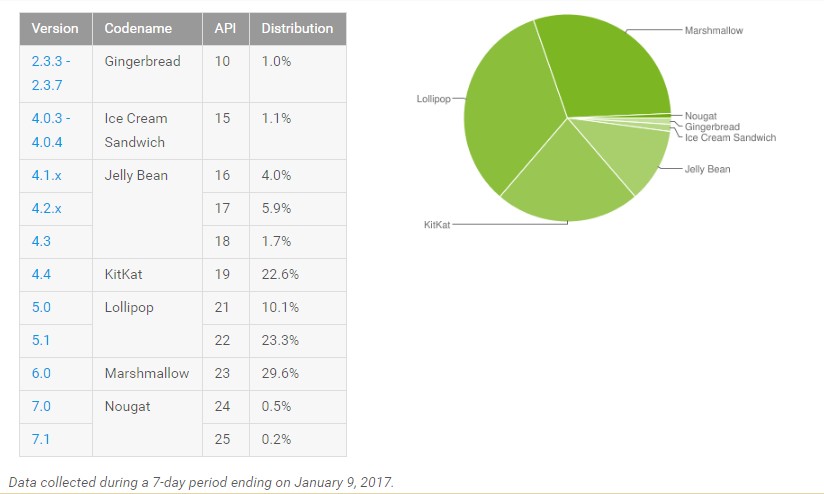 Which means Android 2.2 Froyo is dead now. However, According to the new numbers the Android Gingerbread and Ice Cream Sandwich is also declined as are posted with 1.0% and 1.1% in the distribution chart. Which we suppose will decrease in near future.
Its been four months since Android released its latest version 7.0 Nougat in the market. But still it only capture's 0.7% of the Android Phone market. Meanwhile, Android 5.1 Lollipop still tops the chart with a total of 33.3% on the distribution chart. This is closely followed by Android Marshmallow with 29.6%. Then comes KitKat which is on 22.6% of devices, while Jelly Bean has 11.6%.
As expected other than Android 7.0 Nougat and 6.0 Marshmallow. All the other versions of Android had declined according to the previous distribution chart.