Security has, always, been a major challenging factor of the Android powered devices. Google's decision of pushing monthly security maintenance release(SMR) has, essentially helped to address the issue to a large extend. Despite, the whole Android eco-system being largely fragmented the reach of security updates on myriads of Android devices out there have been in a disordered manner.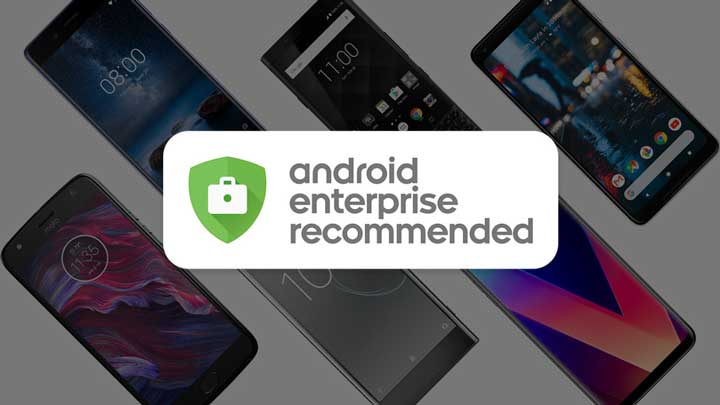 Keeping that in consideration, Google's recently announced Android Enterprise Recommended program is all about certifying devices based on their quality to be deemed as an enterprise smartphone. Now, Google has expanded the list by adding 13 more new devices from already existing OEMs such as Huawei, Nokia, Sony, and the new entrants – Sharp and Sonim.
Here are the new smartphones/tablets that have been elevated to Android Enterprise Recommended level.
Sharp AQUOS SH 10-K
Sonim XP8
Huawei MediaPad M5 8.4 (Tablet)
Huawei MediaPad M5 10.8 (Tablet)
Sony Xperia XZ2
Sony Xperia XZ2 Compact
Motorola Moto G6
Motorola Moto G6 Plus
Motorola Moto Z3 Play
Huawei P20
Blackberry KEY2
Nokia 3.1
Nokia 5.1
Nokia 6
Nokia 7 Plus
Nokia 8 Sirocco
By this, the program has tucked in a total of 39 devices ranging across various popular Android OEMs. They're successful in making there place to the elite list since these devices satisfy the following conditions to be deemed as Android Enterprise Recommended.
Guaranteed 3 years of security updates
Runs Android 7.0+
Support for bulk deployment of devices
Security updates within 90 days of release from Google
Assured of getting at least, one major AndroidOS upgrade and more
As you can see the program offers a one-stop destination where organizations or customers can choose the right devices. Knowing, they will receive regular security updates and at least one major operating system update, work with zero-touch enrollment, and be available unlocked. If you're interested, the full list of Android Enterprise Recommended devices can be found here.