Dark mode on Android is the most requested feature since Google introduced material design in Lollipop. Prior to that, the UI followed the holo approach which had a dark background with blue accent. Now after all these years, Android Q might finally arrive with a system-wide dark mode.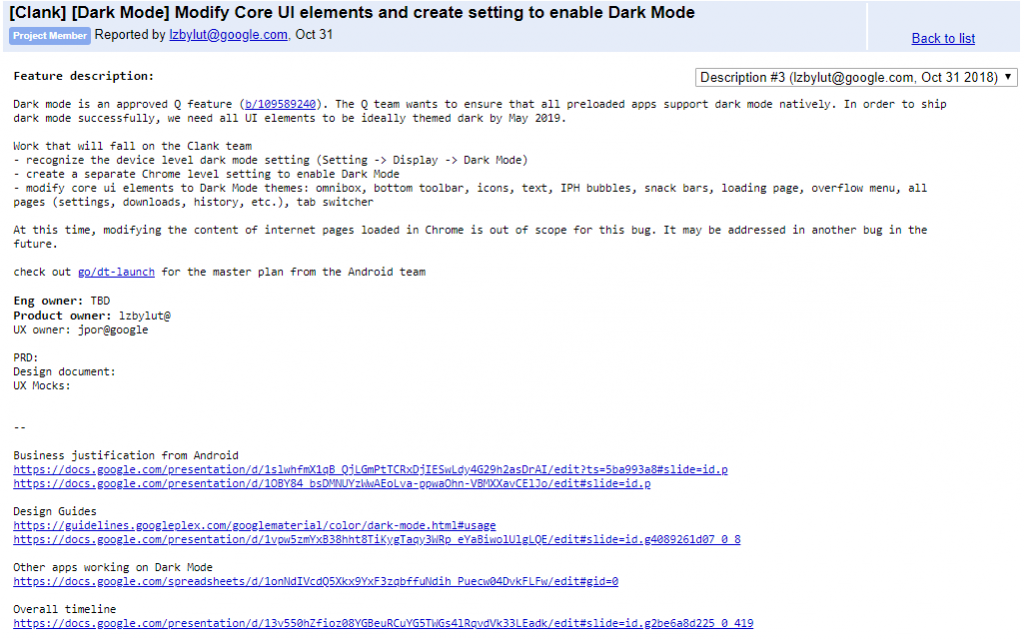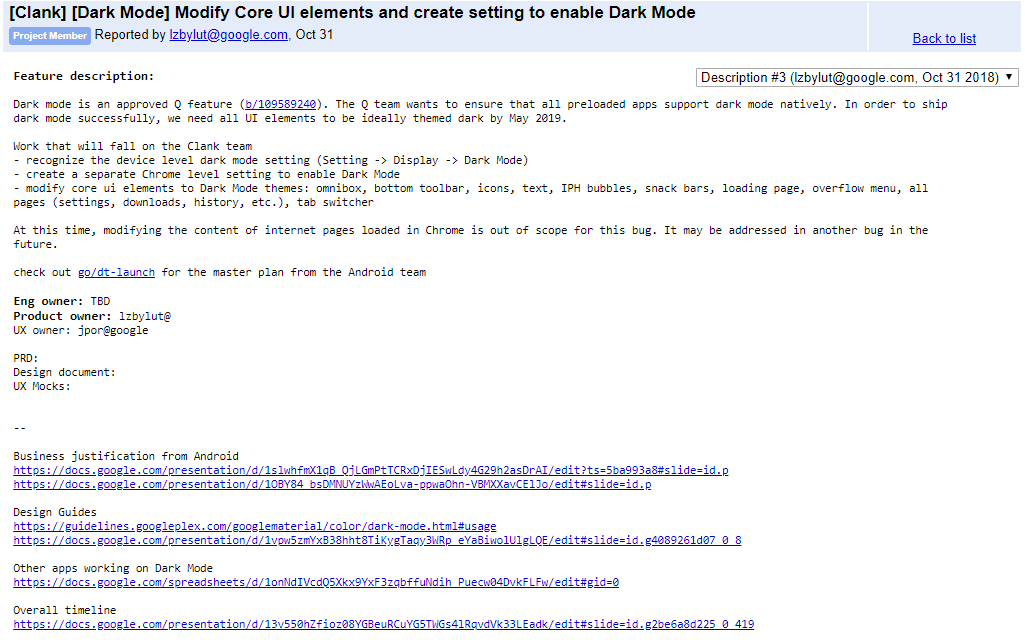 Google started implementing dark mode in some of their apps starting last year. These apps include Youtube, Phone, Contacts, Messages, Google News, and even Pixel launcher. It was thought that Android P will come with a dark mode, but sadly it didn't.
However, a few weeks back Google acknowledged that dark mode enables less battery consumption which leads to better battery life. This gave us hope for a system-wide dark mode in the next iteration of Android. And now it is partially confirmed by a Googler himself on Chromium Bug Tracker. As you can see from the screenshot attached above, the person clearly points out the presence of dark mode in Android Q.
"Dark mode is an approved Q feature. The Q team wants to ensure that all preloaded apps support dark mode natively. In order to ship dark mode successfully, we need all UI elements to be ideally themed dark by May 2019."
It is also mentioned that dark mode can be found under Settings -> Display -> Dark Mode. Going by the deadline mentioned in this post, we might get the first glimpse of Android Q dark mode at Google I/O 2019.