A system-wide dark mode for Android officially rolled out with the release of Android 10 in 2019 by Google. However, the users who operate Microsoft Office on Android were deprived of this attribute. Their wait is over now as Microsoft is bringing the support of Dark theme mode for its app on Android.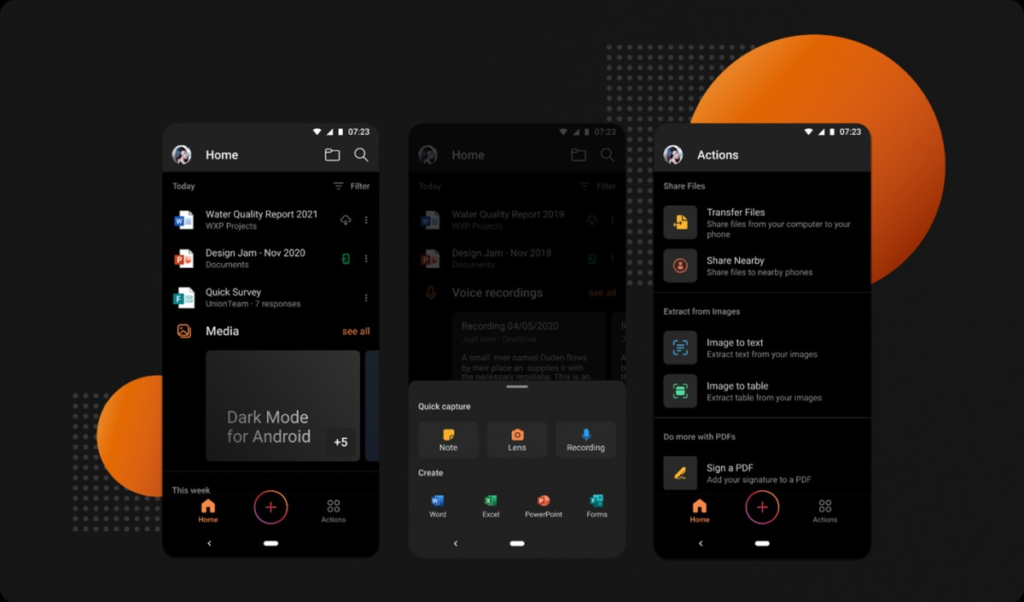 Where iOS users already had this feature, after a couple of years, the American giant is finally unfurling to the Android users. The Microsoft users on Android can now view and edit Word, Excel, and PowerPoint documents more conveniently in dim light mode.
The idea behind this is that the dark theme reduces the light emitted by screens while maintaining the minimum color contrast ratios required for readability. Most of the users prefer this as it is more relaxing to the eyes.
The update is live and rolling out to the users today. Once updated, you can enable the Light and Dark theme option as per your comfort. To search for the choices, open the Home tab, and tap on the Profile icon, head to Settings, and there you will see the display variants. Moreover, you can also select System Default to make Office match the system setting. Additionally, you can even schedule the timings according to your timetable.