Angry Birds fellows here's something new coming to the newest Angry Birds version, Star Wars. Today Rovio teased Content update for Star Wars and even posted above teaser for you guys. Rovio tweeted: Squawk! What will the birds find at the end of this tunnel? Any guess?  An underground themed update perhaps?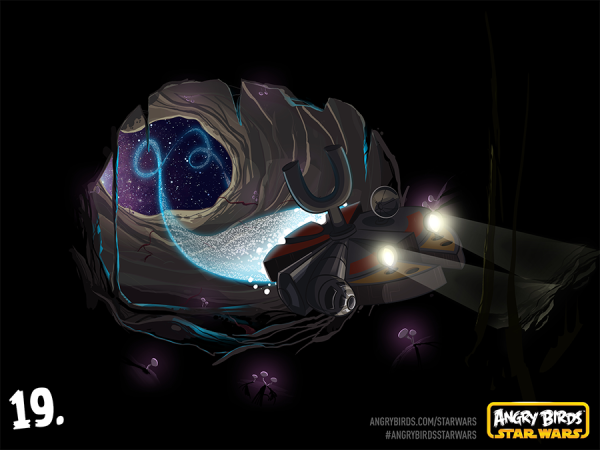 Along with above saying they also added hastags: #ComingSoon, #EscapeFromHoth, means update is coming soon. In the image Millenium Falcon flying through a hole towards what appears to be a cave or a tunnel of some sort. This image is labeled as #19 which happens to get posted over on the official Angry Birds Star Wars website. 
So guys we need to wait for some time as actual date of release is not revealed. So guys keep your eyes peeled for the update. Stay connected with us we will let you know about the update.
Source: Twitter